Manager - Revenue Operations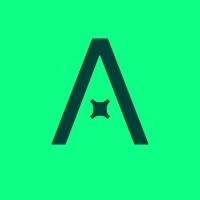 Arcadia
Operations
Chennai, Tamil Nadu, India
Posted on Monday, August 14, 2023
Who We Are :
Arcadia is the technology company empowering energy innovators and consumers to fight the climate crisis. Our software and APIs are revolutionizing an industry held back by outdated systems and institutions by creating unprecedented access to the data and clean energy needed to make a decarbonized energy grid possible.
In 2014, Arcadia set out on its mission to break the fossil fuel monopoly and since then we have been knocking down the institutional barriers to unlock decarbonization. To date, we have connected hundreds of thousands of consumers and small businesses with high-quality clean energy options. Fast forward to today, and now, we're thinking even bigger. We have launched Arc, an industry-defining SaaS platform that empowers developers and energy innovators to deliver their own custom, personalized energy experiences, accelerating the transformation of the industry from an analog energy system into a digitized information network.
Tackling one of the world's biggest challenges requires out-of-the-box thinking & diverse perspectives. We're building a team of individuals from different backgrounds, industries, & educational experiences. If you share our passion for ushering in the era of the clean electron, we look forward to learning what you would uniquely bring to Arcadia! Visit www.arcadia.com.
HQ: Washington, DC & Chennai
$1.5B valuation; $380M funding to date
Roles & Responsibilities
Problem Solver: Grasp concepts and workflows, come up with a basic implementation plan and set up dashboard views (Jira/Excel/R/Tableau) to track the assigned work to completion in a time bound manner
Risk Identification: Analyse the Pro-s and Cons of existing workflows, make data driven decisions for prioritization and execution.
Process: Identify the top 3 major blockers for the team (Pareto), enable the team to solve the problem through upskilling, Goal setting and achieving the same
Product: Identify major tech glitches in workflow, using QC tools to identify team's output, give insights to Product team to enable quicker, easier deliveries in Onboarding
People: Understand Team's capabilities, provide regular constructive feedback via 1:1s, setting KRAs and nurture them to step into new responsibilities; work with peers in other teams to setup processes across departments and workflows. Constantly build and groom leadership in the team.
Stakeholder Management: Identify the stakeholders on any engagement, activity and drive resolution with the required support and consensus of the stakeholders. Ability to influence the decision with data, reasoning is important. Strong negotiation skills, assertiveness and decision making skills go handy with the stakeholder management skills.
Leadership: Represent Arcadia in Customer/Atlanta Leadership calls, understand the customer pain points and bridge them using workflow modifications and Change management capabilities; Work with Directors, Be in-tune with the direction of company's growth, ready to explore new domains and challenges.
Reporting: Ensure KPIs are published and reviewed on a daily, weekly, monthly basis and perform analysis on any behaviours / processes that could impact on data integrity; Improve and drive metrics from X to Y in a planned manner
What You'll Do
Lead best practices for project management including planning, executing, monitoring, and closure of projects
Manage a portfolio of customer accounts ranging from enterprise to small scale engagements
Identify capacity requirements to support monitoring SLAs within customer contracts
Collaborate with account management team for renewal, expansion and churn prevention activities
Provide feedback to product management team by identifying key product changes to improve efficiencies and overall customer experience
Ensure adherence to existing processes & setting up appropriate dip sticks
Facilitate root cause analysis for incident reports and identify continuous improvement opportunities in areas of people, tools, and/or process changes
Coordinate with teams (directly reporting and others) to ensure data deliveries are on schedule, meeting quality standards, and SLA-compliant
Develop, maintain, & improve processes surrounding customer acceptance of Arcadia data delivered
Create/update internal & external documentation to help support all customer processes
What We're Looking For
Degree graduates in BE/B.Tech, Computer Applications, Mathematics, Statistics, Economics, and Commerce
MBA, certification in PMP would be preferred
Background in SaaS company / FinTech / IT services
>= 7 years of professional service with at least 1-2 years as a Manager and 2-3 years as a Team Lead on papers, solution implementation and/or technical support experience
Data Proficiency: Handling utility data; Microsoft Office Suite, Software exposure such as JIRA, Tableau, R, SQL and Power BI
Strong knowledge in RCA, KRA and Benchmarking
Experience in customer account/relationship management, Escalation handling, good communication and articulation skills
Experience managing large scale projects, ability to adapt to changing work environments and priorities
Very strong goal orientation, work ethic and sense of personal accountability
High energy, passion, motivational skills, team building skills and a strong ability to work with minimal direction and guidance
Experience in data aggregation, energy or fintech industry is a plus
Applicants must be willing and able to work rotating shifts
Experience working with and/or providing technical support for APIs is a plus
Other Perks and Benefits
Competitive compensation based on market standards
We are working on a hybrid model with remote first policy
Apart from Fixed Base Salary potential candidates are eligible for following benefits

Flexible Leave Policy
Office is located in the heart of the city in case you need to step in for any purpose
Medical Insurance (1+5 Family Members)
Flexible Benefit Plan
Awards and Bonus
Annual performance cycle
Quarterly engagement activities
Eliminating carbon footprints, eliminating carbon copies.
Here at Arcadia, we cultivate diversity, celebrate individuality, and believe unique perspectives are key to our collective success in creating a clean energy future. Arcadia is committed to equal employment opportunity regardless of race, color, religion, gender, sexual orientation, gender identity or expression, national origin, age, disability, genetic information, protected veteran status, or any status protected by applicable federal, state, or local law. While we are currently unable to consider candidates who will require visa sponsorship, we welcome applications from all qualified candidates eligible to work in Chennai, India.
We will ensure that individuals with disabilities are provided reasonable accommodation to participate in the job application or interview process, to perform essential job functions, and to receive other benefits and privileges of employment. Please contact us to request accommodation.