Clinic Medical Director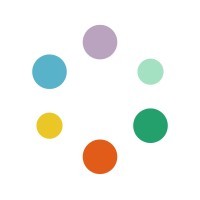 Carbon Health
Milwaukee, WI, USA
Posted on Wednesday, September 28, 2022
At Carbon Health, we believe everyone deserves good health. We have diverse and passionate teams who lead by example to expand what's possible in healthcare and further our mission of making great healthcare accessible.
• 125+ clinics in 13 states
• Ranked on Inc. 5000's list as the 2nd-fastest-growing private company in the U.S. in 2021
• Recognized as a LinkedIn Top 50 Startup in 2020
COVID Vaccination Requirement for Candidates Seeking Employment
: Carbon Health, as both a healthcare provider and a federal contractor, is subject to certain laws, regulations and orders requiring its workforce to be fully vaccinated against COVID-19 and its variants. Carbon Health has therefore implemented a requirement that all employees be fully vaccinated. Candidates seeking employment with Carbon Health will be required to: (1) be fully vaccinated against COVID-19 and its variants by their start date unless a medical or religious exemption has been approved and a reasonable accommodation has been granted; and (2) submit proof of vaccination prior to their start date. The preceding is a condition of employment with Carbon Health.
Are you a Nurse Practitioner or Physician Assistant ready to take that next step in your career? If you're looking for a role that allows you to connect with patients, but also grow and develop your skills as a leader, this is it! As the Clinician Manager, you'll make a difference with your patients and the team you support each day. You'll encourage best practices and processes that strengthen your team and clinic, contributing to the overall success of the community and Carbon Health as an organization. We are forward-thinking and dedicated to making healthcare accessible to all through technology and passionate healthcare providers who truly believe in delivering the best experience for our patients and team members!
Location: The Mayfair Collection 11415 W. Burleigh St. Suite #103, Wauwatosa, WI 53222