Sales Administrator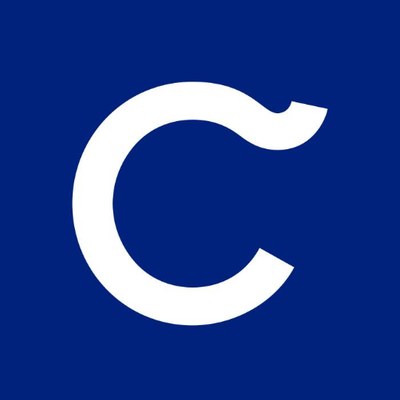 Casper
Sales & Business Development
New York, NY, USA
Posted on Friday, May 19, 2023
Looking for a job to get you out of bed?
Casper's Sales team is looking for a Field Team Coordinator. This person will support the Wholesale and Retail Sales Teams by overseeing and managing the team's travel budget, supporting the execution of trade shows, and coordinating all internal and external sales meetings. This person will play a critical role in ensuring the team is set up for success.
Casper (Casper.com) believes everyone should sleep better. The Sleep Company has a full portfolio of obsessively engineered sleep products—including mattresses, pillows, bedding, and furniture—designed in-house by the Company's award-winning R&D team at Casper Labs. In addition to its e-commerce business, Casper has Sleep Shops across North America and its products are available at a growing list of retailers.
We are deeply committed to building a diverse and inclusive workforce so that we represent all those who dream big equally.
When you're not catching zzz's, this is what you'll do
Responsible for anticipating and coordinating all inputs to trade shows and sales events, inclusive but not limited to ordering supplies, coordinating training, booking travel, setting up food and beverage, and coordinating logistics.

Book travel for Chief Sales Officer, sales team, and for external vendors as needed

Expense reconciliation and settlement for teams

Manage the travel budget for all Field level individuals

Manage the PO process for wholesale vendors and trade shows

Coordinate logistics for all sales meetings both at our home offices and at the offices of our partners

Partner with the Visual Team to coordinate the ordering, delivery and setting up of any signage, materials, product for sales meetings

Manage internal sales team calendar

Provide administrative support to the team as needed and serve as main point of contact for team members, fielding any questions related to the Sales Team

Responsible for organizing and maintaining team materials

Work closely with sales leadership on ad hoc projects that will contribute to the overall success of the sales team

Ability to travel when needed, 10% of the time
Our dream candidate is/has…
1-2 years of experience in a coordinator role; retail and/or wholesale industry knowledge preferred

Self motivated and results-driven individual with strong prioritization skills, creative problem-solver, and team player.

Must be able to manage multiple priorities while working under challenging time constraints;

should be able to pivot and re-prioritize at a moment's notice

Flexibility to work across multiple functions and disciplines.
Exceptional organizational skills with the ability to allocate time effectively to multiple projects
Ability to anticipate client needs and proactively find solutions
High degree of accuracy and excellent attention to detail
Strong communication skills, being able to convey and express complex and detailed ideas, information and instructions to others clearly, accurately, and effectively both written and verbally
No task too small or too large attitude
Willing and able to travel up to 25%
We prefer this to be a hybrid role, with an average of 1-3 days per week based at our spacious 3 World Trade Center office
Targeted Annual Base Compensation Range: $24-30 USD per hour
Casper's compensation philosophy ensures that the actual base salary is based on factors including but not limited to skills, education, experience, special training, time in position, and/or years of service.
We recognize that annual base salary is just one part of a total rewards package. In addition, we offer a comprehensive benefits package, wellbeing resources, and other perks including:
Participation in our corporate bonus program for some splurging

Medical, vision, and dental insurance to help you with those coughs or cavities (too many waffles)

Unlimited vacation policy. We believe in the power of rest so take the time you need to recharge.

Work from Anywhere program where you can work anywhere around the world for up to 4 weeks per year

A full gifted bed set when you join and product discounts for friends and family!

… and more!
If you dream about this stuff this job is probably right for you. We look forward to learning more about you!