Automotive SOC products business and profit management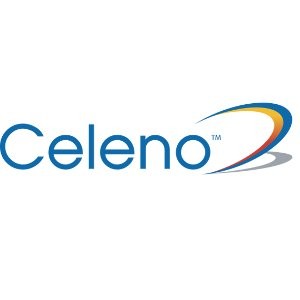 Celeno
Tokyo, Japan · Tosu, Saga, Japan · Tokyo, Japan
Posted on Wednesday, October 12, 2022
Job Type: Permanent - Full Time
Travel Required: 0%
Remote Work Available: Yes
Renesas is one of the top global semiconductor companies in the world. We strive to develop a safer, healthier, greener, and smarter world, and our goal is to make every endpoint intelligent by offering product solutions in the automotive, industrial, infrastructure and IoT markets. Our robust product portolio includes world-leading MCUs, SoCs, analog and power products, plus Winning Combination solutions that curate these complementary products. We are a key supplier to the world's leading manufacturers of the electronics you rely on every day; you may not see our products, but they are all around you.
Renesas employs roughly 21,000 people in more than 30 countries worldwide. As a global team, our employees actively embody the Renesas Culture, our guiding principles based on five key elements: Transparent, Agile, Global, Innovative, and Entrepreneurial. Renesas believes in, and has a commitment to, diversity and inclusion, with initiatives and a leadership team dedicated to its resources and values. At Renesas, we want to build a sustainable future where technology helps make our lives easier. Join us and build your future by being part of what's next in electronics and the world.
[Responsibilities]
1. Create and operate the business model for SOC products based on product strategy/ market understanding/ cost analysis
2. Commercial window for SOC products, including HW/SW/Support pricing, gross margin management and overal SOC product ROI
3. Monitor the product development plan, and support activities towards profitable roll out of SOC products in the market
4. Support creation of annual plan and mid term business planning, whilist providing accurate reporting to management
[Back ground]
Renesas provides R-Car solutions (HW/SW) to the Automotive market and intend to further grow market share by targetting major focus areas like ADAS & Connected G/W.
This team are key contributors to profitable business growth, with responsibilty and management of all commercial responses for SOC.
They strives to acquire profitable business to enhance the mid term plan, through collaboration with sales, marketing and the development team
[Job description]
Strategic and commercial mindset for business acquisition, with deep understanding for product strategy and customer positioning, whilist analysing market and cost structure.
Strong problem solving capability , communication skill to lead commercial strategy.
Analytical skills for setting sales topline and managing profit with insight of P/L structure.
Pro-actively highlight and address potential business issues, to provide management/executives clear visible insight to enable decision making
[Requirements]
- A relevant degree with several years experience in the Automotive Electronics Industry
- A Strategic and commercial mindset, based on a strong problem-solving capability with an energetic and proactive approach
- Strong analytical ability, highly numerate with excellent MS Excel skills, coupled with the ability to display complex topics in a succinct manor (Create Powerpoint and other documents based on data analysis)
- Ability to work independently, self-motivated and excellent interpersonal skills.
- Strong communication skills necessary to find solutions working with stakeholders across different timezones and departments. (sales, marketing/FAE, development)
- If you don't have the above experience/skills, you have to be young in age.
[Language skill]
Business fluent in English (TOEIC score 800) and Japanese
[Telework]
To be negotiated