Automotive Application Hardware Engineer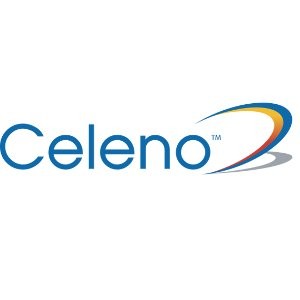 Celeno
Other Engineering
Tokyo, Japan
Posted on Wednesday, October 26, 2022
Job Type: Permanent - Full Time
Remote Work Available: Yes
Renesas is one of the top global semiconductor companies in the world. We strive to develop a safer, healthier, greener, and smarter world, and our goal is to make every endpoint intelligent by offering product solutions in the automotive, industrial, infrastructure and IoT markets. Our robust product portolio includes world-leading MCUs, SoCs, analog and power products, plus Winning Combination solutions that curate these complementary products. We are a key supplier to the world's leading manufacturers of the electronics you rely on every day; you may not see our products, but they are all around you.
Renesas employs roughly 21,000 people in more than 30 countries worldwide. As a global team, our employees actively embody the Renesas Culture, our guiding principles based on five key elements: Transparent, Agile, Global, Innovative, and Entrepreneurial. Renesas believes in, and has a commitment to, diversity and inclusion, with initiatives and a leadership team dedicated to its resources and values. At Renesas, we want to build a sustainable future where technology helps make our lives easier. Join us and build your future by being part of what's next in electronics and the world.
[Background of Recruitment]
In line with the CASE+E trend, further expansion of digital, analog, and power semiconductors for automotive applications is expected in the future,
and there is an increasing demand for high value-added and differentiated kit solutions that combine digital products such as MCUs and SOCs with
analog and power products.
We have already started development and release of Winning Combination as a kit solution, but in order to further accelerate and expand product sales,
we need to keep staff engineers who can plan and develop reference designs (H/W, S/W).
[Responsibilities]
To expand sales of automotive semiconductor products, we are advancing the development of reference designs for automotive systems (H/W, S/W) that
combine digital products (SOC, MCU), analog products (PMIC, sensors, pre-drivers, etc.) and power products (IGBT, MOSFET, etc.). In particular, you will
promote the planning and development of reference designs for new systems in response to changes in xEV, ADAS/auto-driving, and EE architectures.
- Planning and development of automotive system reference designs (H/W, S/W)
- Lead the development of in-vehicle system reference design (H/W, S/W)
- Provide technical support to customers regarding the above reference designs.
[Required Skills and Work Experience]
[Must]
- Experience in system development (H/W, S/W) in the automotive, industrial and consumer equipment fields (3+ years)
- Knowledge of electrical circuits (digital and analog) and ICs/semiconductors
- Excellent communication and presentation skills
- Teamwork and leadership in a global organization
- Experience in collaboration with customers and partners
- Ability to identify and solve problems
[Want]
- Experience in BMS and DC/DC converter development (H/W, S/W) in the automotive, industrial and consumer electronics fields
- Experience in ISO 26262 Part 3 and 4 level development
- Project management experience in automotive, industrial and consumer electronics development.
- Marketing or FAE experience in the automotive field.
[Required Language Skills]
[English]Daily conversation level (TOEIC score around 600)
[Japanese]Business level