MCU base IoT and Cloud connectivity marketing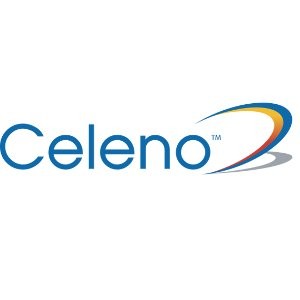 Celeno
Marketing & Communications
Tokyo, Japan
Posted on Wednesday, October 26, 2022
Renesas is one of the top global semiconductor companies in the world. We strive to develop a safer, healthier, greener, and smarter world, and our goal is to make every endpoint intelligent by offering product solutions in the automotive, industrial, infrastructure and IoT markets. Our robust product portolio includes world-leading MCUs, SoCs, analog and power products, plus Winning Combination solutions that curate these complementary products. We are a key supplier to the world's leading manufacturers of the electronics you rely on every day; you may not see our products, but they are all around you.
Renesas employs roughly 21,000 people in more than 30 countries worldwide. As a global team, our employees actively embody the Renesas Culture, our guiding principles based on five key elements: Transparent, Agile, Global, Innovative, and Entrepreneurial. Renesas believes in, and has a commitment to, diversity and inclusion, with initiatives and a leadership team dedicated to its resources and values. At Renesas, we want to build a sustainable future where technology helps make our lives easier. Join us and build your future by being part of what's next in electronics and the world.
Background of Recruitment:
In recent years, the industrial and social structures have undergone major changes due to the development of IoT/cloud/AI, etc., we are facing difficulty to provide value to customers using only hardware or software, which is the conventional marketing style. As for IOTBD'S MCU business, we are also entering a new evolutionary phase as an IoT product which is linked to cloud side, and various communication technologies and security solution linkage are also required.
Semiconductor vendors that provide software and hardware, including competitors, are shifting to value creation and service development that integrates hardware and software which has strengths in semiconductors on the edge equipment side. In the future, in addition to the core semiconductor business, it is necessary to strengthen software construction utilizing open source software for customers and also the last one mile from edge(MCU) devices to the cloud side. Now that it is a turning point where the creation and promotion of a new business model that connects the cloud side.
In growing the IoT and cloud connectivity business, we expect human resources who have the driving force to create new IoT business models and directly approach IoT platformers in order to further expand our MCU business.
Responsibilities:
Creation and promotion of new solution business strategies to expand IoT and cloud connectivity businesses
・ Understanding the true demands and issues of customers in order to expand the IoT cloud solution business
・ Creating overall strategy including IoT Platform, solution planning, business planning, etc.
・ Acting and promoting for Strategy from a global perspective to expand the business
Required Skills and Work Experience:
MUST
・Marketing experience or FAE experience in the embedded MCU fields.
・Planning and Promotion skills for IoT products using embedded microcontrollers(MCUs).
・Communication skills with customers, internal and external stakeholders.
・Communication skills with people from other countries and English documentation skills.
(Around TOEIC score 700)
WANT
・Experience in developing embedded products and application software using MCUs.
・Knowledge of Cloud computing service such as AWS and Azure.
・Experience in developing applied technology for embedded MCUs or MPUs.
・Experience in planning and executing business strategies.