Graduate Analog IC Design Engineer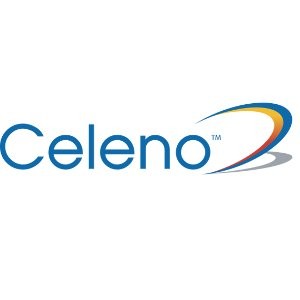 Celeno
Design
Athens, Greece
Posted on Tuesday, December 13, 2022
Graduate Analog IC Design Engineer
This role can either be based in Athens or Patras.
The B grade position within Connectivity & Audio Business Division reports into Rene Beumer.
Your role:
Design and verify analog integrated circuits and/or integrated circuit building blocks to meet functional and performance specifications in order to give Renesas a competitive advantage in the IC market.

Contribute to feasibility studies, find the best solution regarding key indicators such as performance, area and risk.

Compare competitor Solutions.

Design of CMOS circuits meeting performance, area, power and timescale constraints

Participates in feasibility studies and defines specifications

Lab evaluation and IC characterization support.

Support DFT strategy and implementation

High level model development and verification.

Support test development and ramp to production

Participate in design Reviews

Manage/guide circuit/block layout

Support HW/SW development for evaluation, characterization and testing.

Document all development / design issues, contribute to datasheets, architectural spec's and development plans

Review evaluation, characterization and test results.

Schedule tasks and report progress to project leader.
Your profile:
Completed Master or 2 years (Bachelor) working experience in analog design.

Competent in generic aspects of analog design, expected to seek technical guidance for more advanced problems

Ability to prioritise work and meet deadlines

Good written and verbal communication skills.

Human relations skills are important to convince others (e.g. in projects) based on technical knowledge and shows assertiveness to alert superiors/colleagues

Applies advanced methods to problems.

Defines innovative solutions

Awareness and ability to propose competitive solutions

Affinity with the modelling of analog circuits
Renesas Electronics Corporation (TSE: 6723) empowers a safer, smarter and more sustainable future where technology helps make our lives easier. A leading global provider of microcontrollers, Renesas combines our expertise in embedded processing, analog, power and connectivity to deliver complete semiconductor solutions. These Winning Combinations accelerate time to market for automotive, industrial, infrastructure and IoT applications, enabling billions of connected, intelligent devices that enhance the way people work and live. Learn more at renesas.com. Follow us on LinkedIn, Facebook, Twitter, YouTube, and Instagram.
Renesas respects all types of diversity and values, and actively works to improve our work environment and foster a corporate culture that accepts and is inclusive of one another. We believe our commitment to diversity and inclusion, and our initiatives are the source of innovative products and services that support our sustainable business growth. For more information, please read through our Diversity & Inclusion Statement.