Test Engineer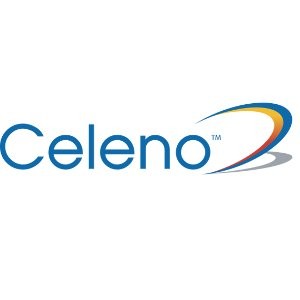 Celeno
Quality Assurance
Hukou, Hukou Township, Hsinchu County, Taiwan 303
Posted on Tuesday, January 10, 2023
The Job
Development:
Software (SW) Development – Writing robust cost sensitive and innovative Test Software with efficiency, reliability and clarity for a wide array of RF Products.

Hardware (HW) Development – Probe Card and Load Board Design. Developing Board Checkers, Conducting Schematics & Layout Review and optimizations as needed.
Test Program Debug & Release –

Debugging Complex Devices on State-of-the-Art Tester Platforms

Perform sanity and reliability checks of Test implementation with techniques such as Spike Checks, ensure reliability of TP by performing Corner Analysis, GR&R, and Temperature-Characterization.

Implementation of Correlation factors and Addressing Site-to-site yield Variations

Test Program Sustenance – Maintenance and improvement of production test setups during product lifetime
Communication:
Clarity of thought and ability to express in the English language.

Report generation as required and presentation of reports, problem analysis, etc.

Giving timely information to colleagues and managers
Delivering Results:
Completion of assigned tasks on time and on budget

Ability to drive projects on their own with minimum guidance.

Have clear vision on the expertise in the department and has a broad view on how this relates to other departments - going that extra mile to cover any shortfalls.
Business Awareness:
Making improvements in own work area [CIP]

Effective use of resources [to minimize costs, shorter cycle time, maximize results]

Contributes to decision-making at the appropriate level [Teamwork, Brainstorming]

Willingness to travel abroad for a short period based on Project & training needs.
Your Profile
Good communication skills in English Language.

Hands-on Experience with one of the following Platforms is a MUST

Teradyne is preferred – FLEX, UltraFLEX or J750 testers

Hands-on Experience in Test Program Development using the above tester platforms in one of the following areas

Digital or Mixed-Signal devices

RF devices in Bluetooth, DECT and 802.11x standards

Circuit block such as buck converter, boost converted, low dropout regulators

Integrated Circuits in Wired/Wireless battery charger application

Expansive computer skill set in broad variety of operating environments, e.g.:

Windows NT / Win10

Unix / Cygwin

Microsoft Office Suite

Circuit fundamentals and Analog comprehension

Experience using PCB Design tools such as Cadence Allegro.

Experience using Lab Equipment such as Oscilloscopes, Digital Multi-meters, VNA, VIPER, etc.

Experience using IC handling systems and support equipment such as Probers, Handlers, Temperature Forcing Systems.

VBA, Visual Studio 6.0, C, C++ programming experience

Statistical Knowledge related to Semiconductor Production

The following expertise is a plus.

VHDL or Verilog Programming Experience

Boundary Scan and BIST testing

Hands on experience using the Flash and FPGA

Scripting Languages – Python/Perl

BSEE/BSCE/BSCS/ Diploma with Electronics Specialization

A relevant experience in developing ATE solutions for Power Management, Analogue, RF, Mix-Signal ICs
Renesas Electronics Corporation (TSE: 6723) empowers a safer, smarter and more sustainable future where technology helps make our lives easier. A leading global provider of microcontrollers, Renesas combines our expertise in embedded processing, analog, power and connectivity to deliver complete semiconductor solutions. These Winning Combinations accelerate time to market for automotive, industrial, infrastructure and IoT applications, enabling billions of connected, intelligent devices that enhance the way people work and live. Learn more at renesas.com. Follow us on LinkedIn, Facebook, Twitter, YouTube, and Instagram.
Renesas' mission, To Make Our Lives Easier, is underpinned by our company culture, TAGIE. TAGIE stands for Transparent, Agile, Global, Innovative and Entrepreneurial. Our goal is to embed this unique culture in everything we do to succeed as a company and create trust with our diverse colleagues, customers and stakeholders.
We are committed to creating a diverse culture where everyone is included and feels a sense of belonging. For more information, please read our Diversity & Inclusion Statement.