Principal RF Wireless Engineer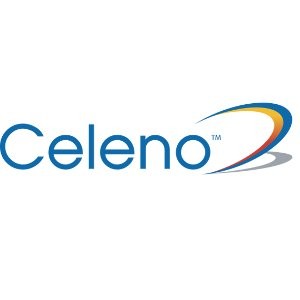 Celeno
İstanbul, Turkey
Posted on Monday, January 16, 2023
Renesas are seeking a RF/mmwave IC Engineer/Manager, to build a competitive IC design team for innovative circuits for 5G infrastructure and Satcom networks.
In this highly visible position, you will oversee the chip-level development of the state-of-the-art RF/mm-wave front-ends, and determine the topologies for the next-generation communication circuits.
We are looking for a highly motivated and talented technical leader with strong IC design skills as well as a solid EM and communication systems background.
Job Summary
Form a competitive design team and lead RF/mm-wave IC development projects.

Design mm-wave/RF ICs such as power amplifiers, LNA's, phase shifters, up/down converters, and frequency multipliers.

Run/oversee feasibility studies on the signal line-up and determine sub-block performance limitations in various process technologies.

Develop mm-wave/RF communication front-ends and determine the system architectures for the complete signal chain from the antenna to bits.

Determine the IC-level implications of system-level requirements of next-generation communication networks.

Design and simulate on-chip EM structures as well as IC/package interfaces.
Your Profile
12+ years of experience in mm-wave/RF IC design in SiGe, RFSOI, or CMOS.

Chip-lead experience in multiple design projects.

Extensive experience in mm-wave/RF amplifiers, up/down converters, frequency multipliers and phase shifters.

Solid understanding of various process technologies and design experience in SiGe, CMOS, RFSOI, or GaAs/GaN.

Solid understanding of RF circuit design fundamentals and RF communication architectures.

Strong fundamentals in electromagnetics theory and communication systems.

Experience in EM simulations both for on-chip and package parts.

Strong leadership & communication skills.
Renesas Electronics Corporation (TSE: 6723) empowers a safer, smarter and more sustainable future where technology helps make our lives easier. A leading global provider of microcontrollers, Renesas combines our expertise in embedded processing, analog, power and connectivity to deliver complete semiconductor solutions. These Winning Combinations accelerate time to market for automotive, industrial, infrastructure and IoT applications, enabling billions of connected, intelligent devices that enhance the way people work and live. Learn more at renesas.com. Follow us on LinkedIn, Facebook, Twitter, YouTube, and Instagram.
Renesas' mission, To Make Our Lives Easier, is underpinned by our company culture, TAGIE. TAGIE stands for Transparent, Agile, Global, Innovative and Entrepreneurial. Our goal is to embed this unique culture in everything we do to succeed as a company and create trust with our diverse colleagues, customers and stakeholders.
We are committed to creating a diverse culture where everyone is included and feels a sense of belonging. For more information, please read our Diversity & Inclusion Statement.