Director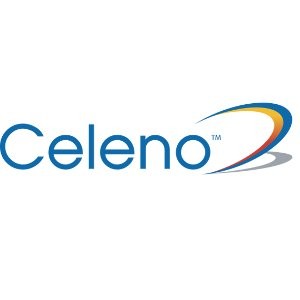 Celeno
Sales & Business Development
Taichung City, Taiwan
Posted on Thursday, April 13, 2023
Director of Supplier Test/Automotive Quality (Semiconductor Exp.)
Job Type: Permanent - Full Time
Travel Required: up to 50%
Remote Work Available: Yes, Hybrid Model

Renesas is one of the top global semiconductor companies in the world. We strive to develop a safer, healthier, greener, and smarter world, and our goal is to make every endpoint intelligent by offering product solutions in the automotive, industrial, infrastructure and IoT markets. Our robust product portfolio includes world-leading MCUs, SoCs, analog and power products, plus Winning Combination solutions that curate these complementary products. We are a key supplier to the world's leading manufacturers of the electronics you rely on every day; you may not see our products, but they are all around you.

Renesas employs roughly 21,000 people in more than 30 countries worldwide. As a global team, our employees actively embody the Renesas Culture, our guiding principles based on five key elements: Transparent, Agile, Global, Innovative, and Entrepreneurial. Renesas believes in, and has a commitment to, diversity and inclusion, with initiatives and a leadership team dedicated to its resources and values. At Renesas, we want to build a sustainable future where technology helps make our lives easier. Join us and build your future by being part of what's next in electronics and the world.

Job Overview:

The Renesas IoT and Infrastructure Business Unit (IIBU) has a very broad range of innovative semiconductor solutions addressing 5G, Cloud Computing, Smart Factory/Home, consumer and industrial/automotive/military and space applications. The Central Engineering Division of IIBU supports all business divisions within IIBU on almost every aspects of NPI to mass production, including pre-silicon, post silicon and operational activities.

As the Director of Supplier Test/Automotive Quality, you will manage internal and external factories to ensure world-class quality in parts shipped from Renesas. This would ensure best-in-class processes and improvements are in place at each factory to support commercial, industrial and automotive customers. You will work with internal R&D, manufacturing teams and internal/external factories to ensure compliance with industry standards and best-in-class practices.
The Job:
Communicate and coordinate with Customer and Suppliers.

Develop and document production automotive concepts and requirements to cross-functional teams (FMEA, DFMEA, MSA, IATF and ISO/TS 16949)

Prepare technical decision options as input for the rest of the team and for management escalation.

Drive CED Test Quality improvements from NPI phase, test program releases and test & EQA process systems

Track RMA, factory and process quality issues for both internal and external production sites. Implement and execute with QA group on containment, recovery, corrective, and preventive actions to resolve issues

Review, establish and implement zero error / automation systems from Product Design to Product Development to Test Release to Production and in the factories

Review and execute best in class practices and process to ensure test solutions received and released into production has adequate test quality measures and prevention including fanning out to our Probe/Test Manufacturing sites

Participate in on-site Quality audits, Site quality metrics, Change Management Process and Materials Review Board events

Interface with world-wide Product Line and other functional teams (Planning, Quality, Packaging, Foundry) across US, Japan, Malaysia, and China on all phases of product life-cycle to support key KPI deliverables on Revenue, Gross Margin Improvements, NPI, Quality and Integration
Your Profile:
Bachelor or above degree in Computer/Electrical Engineer or comparable and 15+ years of experience in High Volume Semiconductor Manufacturing Product/Test and automotive industry. Experience in QA/NPI background a plus
10+ years managing/driving successful teams/suppliers

Extensive experience with execution of FMEA, DFMEA, MSA, IATF and ISO/TS 16949, PAT, SBL, SPC, DOE, FMEA, PPAPs and Six Sigma.

Knowledge of ATE tester platforms and Final test handler/prober platform operations

Knowledge of test factory processes from incoming to pack and ship

Experience working with OEM, Tier 1 customers and test suppliers.

Excellent analytical, organizational, planning, and problem-solving/troubleshooting skills

Comfortable in a fast-paced engineering and technical environment

Well-developed interpersonal and communication skills, and ability to manage conflict in a stressful environment

Able to handle multiple projects and priorities simultaneously

Must be able to work independently with limited supervision

Strong communication and interpersonal skills to interact with people at all levels
Renesas Electronics Corporation (TSE: 6723) empowers a safer, smarter and more sustainable future where technology helps make our lives easier. A leading global provider of microcontrollers, Renesas combines our expertise in embedded processing, analog, power and connectivity to deliver complete semiconductor solutions. These Winning Combinations accelerate time to market for automotive, industrial, infrastructure and IoT applications, enabling billions of connected, intelligent devices that enhance the way people work and live. Learn more at renesas.com. Follow us on LinkedIn, Facebook, Twitter, YouTube, and Instagram.
Renesas' mission, To Make Our Lives Easier, is underpinned by our company culture, TAGIE. TAGIE stands for Transparent, Agile, Global, Innovative and Entrepreneurial. Our goal is to embed this unique culture in everything we do to succeed as a company and create trust with our diverse colleagues, customers and stakeholders.
We are committed to creating a diverse culture where everyone is included and feels a sense of belonging. For more information, please read our Diversity & Inclusion Statement.