Principal Electrical Engineer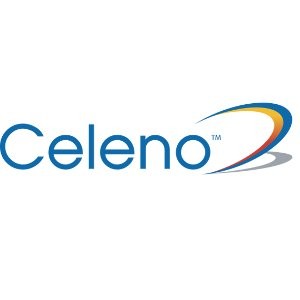 Celeno
Software Engineering, Other Engineering
Morrisville, NC, USA
Posted on Saturday, April 29, 2023
Job Type: Permanent - Full Time
Travel Required: 0%
Remote Work Available: Yes
Renesas is one of the top global semiconductor companies in the world. We strive to develop a safer, healthier, greener, and smarter world, and our goal is to make every endpoint intelligent by offering product solutions in the automotive, industrial, infrastructure and IoT markets. Our robust product portfolio includes world-leading MCUs, SoCs, analog and power products, plus Winning Combination solutions that curate these complementary products. We are a key supplier to the world's leading manufacturers of the electronics you rely on every day; you may not see our products, but they are all around you.
Renesas employs roughly 21,000 people in more than 30 countries worldwide. As a global team, our employees actively embody the Renesas Culture, our guiding principles based on five key elements: Transparent, Agile, Global, Innovative, and Entrepreneurial. Renesas believes in, and has a commitment to, diversity and inclusion, with initiatives and a leadership team dedicated to its resources and values. At Renesas, we want to build a sustainable future where technology helps make our lives easier. Join us and build your future by being part of what's next in electronics and the world.
What we need:

This is an opportunity to join a top-notch Design Team with Renesas' leading Mobile and ITO product line. As part of one of Renesas' most prominent Design Groups, this Design Engineer will work on next-generation IC products for analog and power applications. The candidate will design complex chips that include various analog and digital control circuitry. You will support all operations activity and be the champion in managing our processes and systems, interfacing with multiple departments and external customers. Candidates should have knowledge of the analog design of an operational amplifier, comparator, bandgap, DAC, ADC, and current mirrors. Candidates should have a good understanding of device parasitic and cross-sections. Process and detailed understanding of layout tradeoffs are also required. Verilog/RTL design experience is a plus. Analog and Mixed-signal verification experience is desired.
What you'll do

• Perform transistor level design of analog/power circuits for brand new and derivative complex power management chips that may include multiple power handling modules along with synthesized digital circuitry
• Specification and design of CMOS/BCD analog and power circuits meeting performance, area, power, and timescale constraints
• Interface with layout, verification, test, product, and application engineers to successfully bring new products from initial concept through release to production
• Participate in discussions and draft documents of technical issues and other design aspects with internal teams and customers
• Instigate regular peer reviews with analog design engineers
• Guide the layout of circuit blocks for high-speed performance and precision operations
• Run block-level and top-level mixed-mode simulations to meet datasheet parameters

Qualifications:
• BSEE required (MSEE/PhD preferred)
• 12+ Years' experience in Product Design is required
• Must have design experience with several of the following: switching regulators modulators, switching regulator integrated Powerlet and drivers, LDOs, precision amplifiers, oscillators, bandgap references, switched-capacitor circuits, A/D-D/A data converters.
• Excellent organizational skills, attention to detail, and accuracy
• Design experience in CMOS/BiCMOS is required
• Experience working with small geometry BCD processes is a plus
• Advanced knowledge of Mixed-Signal Cadence tools and parasitic extraction is preferred
• Must have highly developed written and verbal cross-functional communication skills

Equal opportunity Employer: Disability/ Veteran
Renesas Electronics America is an equal opportunity and affirmative action employer, committed to celebrating diversity and fostering a work environment free of discrimination on the basis of sex, race, religion, national origin, gender, gender identity, gender expression, age, sexual orientation, military status, veteran status, or any other basis protected by federal, state or local law.