Principal Digital Verification Engineer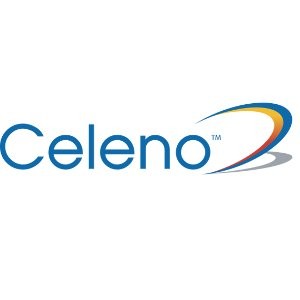 Celeno
Chandler, AZ, USA
Posted on Friday, May 5, 2023
Job Type: Principal Digital Verification Engineer
Travel Required: No
Remote Work Available: No
Renesas is one of the top global semiconductor companies in the world. We strive to develop a safer, healthier, greener, and smarter world, and our goal is to make every endpoint intelligent by offering product solutions in the automotive, industrial, infrastructure and IoT markets. Our robust product portfolio includes world-leading MCUs, SoCs, analog and power products, plus Winning Combination solutions that curate these complementary products. We are a key supplier to the world's leading manufacturers of the electronics you rely on every day; you may not see our products, but they are all around you.
Renesas employs roughly 21,000 people in more than 30 countries worldwide. As a global team, our employees actively embody the Renesas Culture, our guiding principles based on five key elements: Transparent, Agile, Global, Innovative, and Entrepreneurial. Renesas believes in, and has a commitment to, diversity and inclusion, with initiatives and a leadership team dedicated to its resources and values. At Renesas, we want to build a sustainable future where technology helps make our lives easier. Join us and build your future by being part of what's next in electronics and the world.
The role:
Ensuring Digital development process achieves, budget, schedule and project deliverable goals.
Create verification plans from datasheets and design documentation with detailed feature extraction.
Write quality reference models, checkers, coverage models and tests in a UVM based verification environment.
Experience writing and debugging SV assertions.
Ability to take ownership of digital verification of complex blocks and sub-systems and deliver a completely verified design meeting functional and code coverage standards.
Proficient in industry standard EDA tools and methodologies for verification.
Ability to work with analog models in mixed-signal verification. Analog modeling experience using SV RNM and UDNs is a plus.
Interface with Analog, Digital designers and Product Definers to facilitate understanding of the design modules, and to ensure Datasheet accuracy.
Develop expertise in verification skills, utilizing best practice, and seeking continuous improvement.
Take proactive approach to driving own development plan, utilizing team members and internal development opportunities.
Develop and refine organization skills to ensure project schedule is met.
Any ad hoc tasks as deemed reasonable by your manager.
What we are looking for:
Typically 5-10 years experience.
Apply policy/procedures to resolve routine issues.
Desire for continued learning and development.
Cross cultural awareness and sensitivity.
Results-oriented and able to deliver on-time under tight schedules.
Ability to work both independently and part of a team.
Flexible to undertake occasional international travel at short notice.
Excellent command of verbal and written English.
Ability to propose innovative solutions.
Concise and precise communication and presentation skills within multisite and multicultural environment.
Renesas Electronics America is an equal opportunity and affirmative action employer, committed to celebrating diversity and fostering a work environment free of discrimination on the basis of sex, race, religion, national origin, gender, gender identity, gender expression, age, sexual orientation, military status, veteran status, or any other basis protected by federal, state or local law.