Oracle Database Administrator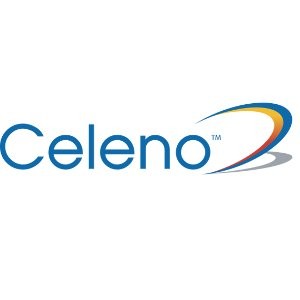 Celeno
Software Engineering, IT
Ho Chi Minh City, Vietnam
Posted on Thursday, May 11, 2023
Job Purpose:
Act as a Oracle DBA

Support and implement corporate database activities / solutions.
Principal Accountabilities:
Manage databases through multiple product lifecycle environments, from development to mission-critical production systems

Configure and maintain database servers and processes, including monitoring of system health and performance, to ensure high levels of performance, availability, and security

Independently analyze, solve, and correct issues in real-time, providing problem resolution end-to-end

Effectively work both independently with minimal supervision, as well as working within a team environment

Design and implement processes to manage database configuration, for the databases themselves, and for the environments upon which they run.

Design and document processes and procedures for use by other team members to consistently manage our database environments.

Contribute to the implementation of automation technologies and processes to advance the team's ability to effectively manage our Oracle database infrastructure on Oracle Cloud.

Display mature judgment and troubleshooting skills to research issues, provide solutions, and communicate them concisely. Works independently managing ones' own workload.

Experience implementing technologies with enterprise-wide impact

Perform routine, day-to-day database administrator duties in data replication, SQL tuning, application tuning, creation of database objects, and data modeling.

Experience as a technology leader that will guide in technology updates and trends

Required availability for on-call rotation and off shift work.
Knowledge, Skills and Experience:
Oracle Database software installation, patching and upgrades

Oracle Database creation, deployment, and knowledge of management on Oracle RAC.

Experienced in administration of databases like creating and managing users, tablespaces, indexes, roles, space management, resizing, partitioning and shrinking tablespaces. Database security by restricting users by granting related privileges, roles.

Database performance tuning and troubleshooting is good to have

Real-world experience with Oracle RAC, Oracle ASM, Oracle Data Guard

Database platform migrations using RMAN

RMAN-based recovery, cloning, migration, duplication, and backups

Oracle Enterprise Manager Grid Control administration

Expert-level knowledge of Linux/Unix from a power-user and scripting perspective

Must have in-depth experience working in ORACLE Real Application Cluster (RAC/ASM), RDBMS 12c/18c/19c, DATAGUARD, RMAN.

Oracle Public Cloud experience would be highly beneficial.
Qualifications:
Bachelor's or Master's degree in Computer Science or Engineering fields or equivalent experience

3 to 5 years of Oracle database administration experience.

Excellent verbal and written English communication skills.

Ability and willingness to work effectively in a geographically dispersed team.

Strong analytical skills and the ability to address complex tasks, consistently deliver to project scheduled completion.

Impeccable attention to detail
Key Relationships:
Interact very closely with the IT team

Manage good relationship with Oracle Support.