USB Power Delivery IC design engineer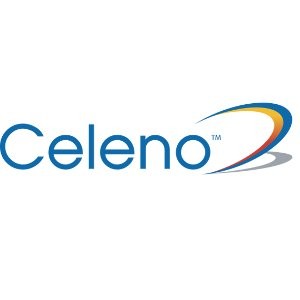 Celeno
Design
Tokyo, Japan
Posted on Thursday, May 18, 2023
Job Type: Permanent - Full Time
Travel Required: Up to 25%
Remote Work Available: Yes
Renesas is one of the top global semiconductor companies in the world. We strive to develop a safer, healthier, greener, and smarter world, and our goal is to make every endpoint intelligent by offering product solutions in the automotive, industrial, infrastructure and IoT markets. Our robust product portolio includes world-leading MCUs, SoCs, analog and power products, plus Winning Combination solutions that curate these complementary products. We are a key supplier to the world's leading manufacturers of the electronics you rely on every day; you may not see our products, but they are all around you.
Renesas employs roughly 21,000 people in more than 30 countries worldwide. As a global team, our employees actively embody the Renesas Culture, our guiding principles based on five key elements: Transparent, Agile, Global, Innovative, and Entrepreneurial. Renesas believes in, and has a commitment to, diversity and inclusion, with initiatives and a leadership team dedicated to its resources and values. At Renesas, we want to build a sustainable future where technology helps make our lives easier. Join us and build your future by being part of what's next in electronics and the world.
Background of Recruitment:
Charging systems using USB Type-C ports are being increasingly adopted not only for PCs and PC peripherals, but also for other consumer and industrial devices, and business expansion is expected for USB Power Delivery controller products used in these devices. The features of USB Power Delivery are defined in the specifications, but in order to differentiate and add value from our competitors' products, in the development of this controller product, we combined it with a power supply IC, one of our strengths, and it is required to formulate product specifications that take system solutions into consideration. We are looking for people who can lead or challenge this.
Responsibilities:
Hardware development of USB Power Delivery controller products.
・Mainly IC chip Front-end design from the formulation of IC product specifications.
・Especially digital hardware RTL (Verilog) design engineer.
・In addition, it is possible to respond to a wide range of duties depending on motivation.
*Although the work location is the Musashi office in Kodaira city, Japan, the team are made up of members from multiple locations in Japan, English-speaking countries, and Chinese-speaking countries, and work in a global communication environment.
Required Skills and Work Experience:
MUST
IC chip Front-end design experience (system architect, logic design) 2~3 years or more
Especially those who have more than 5 years of experience in RTL (Verilog) design of digital hardware.
・Practical leader who coordinates opinions between teams (members) and promotes development projects.
・Have knowledge of hardware but also software, and can design hardware based on an understanding of both.
WANT
Like a technical application engineer, can also provide infrastructure development (development tools, evaluation boards, manuals, etc.) and technical support for customers to use IC products.
Required Language Skills:
Japanese: daily conversation level
English:daily conversation level(TOEIC Score around 600)