Test Engineering Manager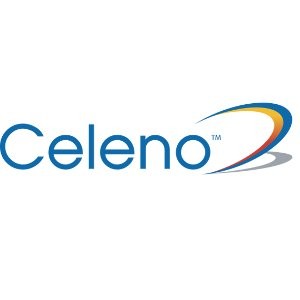 Celeno
Software Engineering, Quality Assurance
Austin, TX, USA
Posted on Thursday, June 1, 2023
Job Type: Permanent - Full Time
Travel Required: Up to 25%
Remote Work Available: No
Renesas is one of the top global semiconductor companies in the world. We strive to develop a safer, healthier, greener, and smarter world, and our goal is to make every endpoint intelligent by offering product solutions in the automotive, industrial, infrastructure and IoT markets. Our robust product portfolio includes world-leading MCUs, SoCs, analog and power products, plus Winning Combination solutions that curate these complementary products. We are a key supplier to the world's leading manufacturers of the electronics you rely on every day; you may not see our products, but they are all around you.
Renesas employs roughly 21,000 people in more than 30 countries worldwide. As a global team, our employees actively embody the Renesas Culture, our guiding principles based on five key elements: Transparent, Agile, Global, Innovative, and Entrepreneurial. Renesas believes in, and has a commitment to, diversity and inclusion, with initiatives and a leadership team dedicated to its resources and values. At Renesas, we want to build a sustainable future where technology helps make our lives easier. Join us and build your future by being part of what's next in electronics and the world.
Job Description
Test development engineers are critical to Renesas' Semiconductor. They interface directly with the engineering team to find unique and novel test solutions for our innovative products. Test engineers play a critical role in working with the applications team to shape the final device datasheet through characterization and product evaluation.

As a test engineer, we are involved with the entire new production introduction process from feasibility, design for test, hardware design, device debug, temperature characterization and long-term support of offshore production. It is our job to ensure that each device shipped meets Renesas high quality standards. As test engineers we also work constantly to identify areas to maximize efficiency, yield, and test cost reduction.
As test engineering manager, responsibilities include:
Managing and leading team of test engineer(s), contractor(s) and intern(s) in executing test development projects, customer samples and support production needs with high quality and desired timeline.

Coordinating and seamlessly working between different geographical regions viz. US and Malaysia.

Design and development of both software and hardware for our automated test systems.

Drive technical innovation in the group.

Provide technical guidance and training as needed to the Test Engineering team and new members.

Ability to multi-task and co-ordinate within the multi-discipline organization.

Support Integrated Circuit (IC) Production Test Development, New Product Introduction ramps and Maintenance.

Support Design verification and silicon characterization in co-operation with design team and product engineering.

Implementation, correlation, and release of a reliable test solution at our factory location and support of production ramp-up.

Drive Test time reduction activities and work with Product Engineers on yield improvement among other test engineering activities to deliver on budgets

Participate in the product design phase – Design for Test (DFT), Design for Manufacturing (DFM).

Continuous, sustaining support of production test issues.
Qualifications:
BSEE/MSEE

10+ years of experience working with Automated Test Systems (ATE); mFlex & Adv93K ideal

10+ years of hands-on experience in ATE test development for analog, digital and mixed signal.

Experience in programming such as C++, basic, Perl, python, etc.

Experience in testing and collecting data on IC chips or circuits using standard tools such as Oscilloscopes, Multimeters, Spectrum Analyzers, etc.

Proficient with ATE analog digital instruments, PCB layout parasitic reduction, and strong debug/troubleshooting experience

Hands-on experience in debugging analog products with serial bus interfaces

Experience with test hardware and test program development
Renesas Electronics America is an equal opportunity and affirmative action employer, committed to celebrating diversity and fostering a work environment free of discrimination on the basis of sex, race, religion, national origin, gender, gender identity, gender expression, age, sexual orientation, military status, veteran status, or any other basis protected by federal, state or local law.