Sr Validation Engineer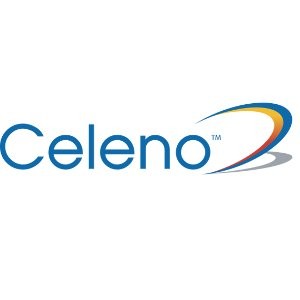 Celeno
Chandler, AZ, USA
Posted on Saturday, June 3, 2023
Job Type: Sr Validation Engineer
Travel Required: 25%
Remote Work Available: Yes
Renesas is one of the top global semiconductor companies in the world. We strive to develop a safer, healthier, greener, and smarter world, and our goal is to make every endpoint intelligent by offering product solutions in the automotive, industrial, infrastructure and IoT markets. Our robust product portfolio includes world-leading MCUs, SoCs, analog and power products, plus Winning Combination solutions that curate these complementary products. We are a key supplier to the world's leading manufacturers of the electronics you rely on every day; you may not see our products, but they are all around you.
Renesas employs roughly 21,000 people in more than 30 countries worldwide. As a global team, our employees actively embody the Renesas Culture, our guiding principles based on five key elements: Transparent, Agile, Global, Innovative, and Entrepreneurial. Renesas believes in, and has a commitment to, diversity and inclusion, with initiatives and a leadership team dedicated to its resources and values. At Renesas, we want to build a sustainable future where technology helps make our lives easier. Join us and build your future by being part of what's next in electronics and the world.
Renesas is looking for a Mixed-Signal Verification Engineer to join our team of engineers that support the development and release of several power management ICs for the portable market. Come join a team that demonstrates that a potential product operates as specified and help to find issues and mitigate them before the product is manufactured.
Some of the requirements for this position include:
Experience with creating and/or using real-numbered models in modeling languages such as SystemVerilog
Familiar with EDA design tools and Cadence design environment
Good communication, organizational, and teamwork skills with the ability to take ownership and help to ensure that a task is complete on time
Developing a list of tests from the datasheet to determine chip coverage
Creation and maintenance of testbench and design files for simulation regression runs
Delegation of tests to a group of verification engineers and assist with troubleshooting
Provide technical assistance and mentoring to others as needed
BS or MS in Electrical Engineering or equivalent
Familiarity with scripting language like Makefile, Perl, Tcl or Python
Experience in UVM based verification flow is a plus
Renesas Electronics America is an equal opportunity and affirmative action employer, committed to celebrating diversity and fostering a work environment free of discrimination on the basis of sex, race, religion, national origin, gender, gender identity, gender expression, age, sexual orientation, military status, veteran status, or any other basis protected by federal, state or local law.