Staff Field Applications Engineer (FAE)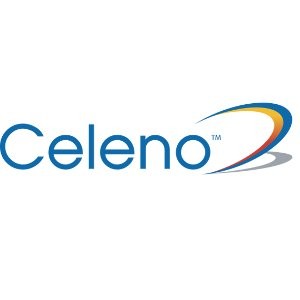 Celeno
IT
Gangnam-gu, Seoul, South Korea
Posted on Monday, June 12, 2023

Responsibility:
• Drive the design-in activities for Wireless connectivity products (wBMS, UWB and etc.).
• Define new products in close cooperation with our innovative customers and our internal technical marketing and applications teams
• Act as a technical interface and consult our customers during the development of automotive applications
• Derive customer requirements and market trends to develop system value propositions together with internal interfaces (Marketing, Application, System Engineering)
• Actively manage projects together with the Sales to achieve design-in targets
• Establish and maintain excellent relationships with the customer engineering departments
• Perform measurements in our laboratory within the scope of actual customer projects
• Support our distribution partners during FAE trainings or end customer seminars
Requirements
• Self-motivated & capable of working actively.
• BS Electronics or equivalent Engineering.
• Minimum 10 years of related work experience, especially including 3+ years of experience in Automotive applications,
• Experience and understanding of system engineering for Automotive applications,
• Understanding and Knowledge of connectivity protocol stack and standard
• Experience for RF communication system design on ISM band, mmWave band preferable.
• Strong troubleshooting experience in the lab for performance, thermal or EMC design, layout, and simulations
• Understand customer system technical requirements and propose optimized products and solution.
• Fluent Speaking/Listening English skill, and good read/write in English.
• Good organizational capabilities.
• Accountability.
• Strategic thinking.
• Team Player.

Renesas Electronics Corporation (TSE: 6723) empowers a safer, smarter and more sustainable future where technology helps make our lives easier. A leading global provider of microcontrollers, Renesas combines our expertise in embedded processing, analog, power and connectivity to deliver complete semiconductor solutions. These Winning Combinations accelerate time to market for automotive, industrial, infrastructure and IoT applications, enabling billions of connected, intelligent devices that enhance the way people work and live. Learn more at renesas.com. Follow us on LinkedIn, Facebook, Twitter, YouTube, and Instagram.
Renesas' mission, To Make Our Lives Easier, is underpinned by our company culture, TAGIE. TAGIE stands for Transparent, Agile, Global, Innovative and Entrepreneurial. Our goal is to embed this unique culture in everything we do to succeed as a company and create trust with our diverse colleagues, customers and stakeholders.
We are committed to creating a diverse culture where everyone is included and feels a sense of belonging. For more information, please read our Diversity & Inclusion Statement.