Sr Mgr, Application Engineering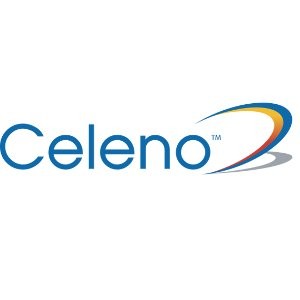 Celeno
Taipei, Taiwan
Posted on Monday, June 12, 2023
What we need:
The Renesas Infrastructure Power team is seeking a Sr. Manager level leader for our Asia based applications team. This position is based in Taipei, Taiwan. Working closely with our sales and FAE team, you will align technical resources to drive an excellent customer experience. Excellent communication skills and technical knowledge are required as you will work between the product development teams and the customer to ensure expectations are understood and met. We're looking for someone eager to tackle a challenge and help define the new frontier of Digital Multiphase power management. If you want to be at the nexus of cutting-edge digital power management technology and direct customer engagement, we'd like to hear from you.
Sr. Manager, Applications Engineering:
Seeking a leader to propel our applications team to the next level of customer experience delivery and team capability growth. This is an opportunity to contribute at a high level to the technical and commercial success of the business unit. You will drive a high level of engagement between the AE team and the Sales/FAE team to enable prioritization of needs. Customer satisfaction with our local support capability is a key outcome expected. You will have critical input to product definition and business planning activities. Your ability to work across functional groups through formal communication and direct interaction is critical to ensure alignment with global team.
The Job
Provide experienced leadership to the applications engineering team. Identify areas of growth for team members and drive improvement. Enable the team to understand and take ownership of the customer experience vision.

Own relationships and alignment with counterpart FAE/Sales leaders. Deeply comprehend customer expectations and personality to enable prioritization.

Own the process of measuring/reporting performance. Determine key parameters to measure and use the ticket system capabilities to provide insights.

Work directly with our largest customers to ascertain key functional requirements and ascertain areas we can add value.

Work across disciplines to create a best in class user experience for customers using our products. You will influence decisions across the applications, HW, SW, and FW engineering space.

Support technical marketing through customer visits to uncover critical customer needs and areas Renesas can add unique value.
Success in this position requires an ability to provide vision to a team and continually encourage, challenge, and motivate action. Excellent communication skills and technical understanding will allow the indirect influence across functional disciplines required to succeed.
Your Profile
Experience leading a technical team with a customer focus.

Experience working directly with large tier 1 customers in the area of power management

Experience working with marketing to support business case development.

Must possess excellent communications skills, both oral and written.

MS in Engineering or technical equivalent and a minimum of 10 years experience.
Renesas Electronics Corporation (TSE: 6723) empowers a safer, smarter and more sustainable future where technology helps make our lives easier. A leading global provider of microcontrollers, Renesas combines our expertise in embedded processing, analog, power and connectivity to deliver complete semiconductor solutions. These Winning Combinations accelerate time to market for automotive, industrial, infrastructure and IoT applications, enabling billions of connected, intelligent devices that enhance the way people work and live. Learn more at renesas.com. Follow us on LinkedIn, Facebook, Twitter, YouTube, and Instagram.
Renesas' mission, To Make Our Lives Easier, is underpinned by our company culture, TAGIE. TAGIE stands for Transparent, Agile, Global, Innovative and Entrepreneurial. Our goal is to embed this unique culture in everything we do to succeed as a company and create trust with our diverse colleagues, customers and stakeholders.
We are committed to creating a diverse culture where everyone is included and feels a sense of belonging. For more information, please read our Diversity & Inclusion Statement.