Mixed Signal Verification Engineer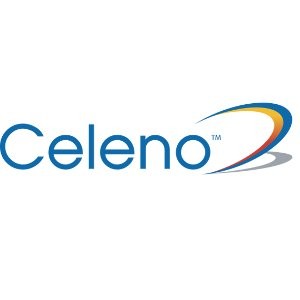 Celeno
Posted on Thursday, June 29, 2023
Renesas is looking for pro-active and results-oriented for mixed signal IC development based out of our Harlow Office in the United Kingdom or in Poland (Łódź or Warsaw). The role will support the development of the next generation of power/mixed signal technologies.
Renesas Electronics is a leading supplier of innovative, highly accurate, robust, and cost-effective analog and mixed-signal ICs for automotive, industrial automation and consumer applications.
As a Mixed Signal Verification Engineer at Renesas, you will work with a highly innovative and motivated team using state of the art IC technologies to develop the most advanced products. The System Team's responsibility includes System Architecture, Mixed Signal Modelling, building and running Mixed Signal Simulation Environments and Mixed Signal System Verification. This role is highly suited to an applicant with some background in analog circuit design, either through university classes or industry experience. Equally important are the willingness and ability to learn and apply new skills across different technical domains – good communication and the ability to work effectively in a team are both highly relevant for this role.
Area of responsibility:
* Communication and collaboration in a young and highly motivated team of system architects, digital and analog designers, application, and test engineers etc.
* Build and run state of the art mixed signal simulation environments and methodologies using Cadence Incisive/Xcelium (AMS)
* Learning and developing advanced mixed signal modelling techniques
* Mixed signal verification tasks including test writing, debugging and applying state of the art techniques to improve coverage
* Learn and use languages such as SystemVerilog & VerilogAMS
* Work effectively in high performance mixed signal teams, communicating across disciplines
* Learn and apply advanced mixed signal simulation diagnostics to improve efficiency
* Work with international teams to improve development methodology, potentially involving hands on support and training
Requirements:
* Knowledge of analog and mixed signal circuit fundamentals, either:
Successful completion of at least one university course/project related to analog integrated circuits

A minimum of 2 years' experience in a mixed signal IC development team
* University Degree in Electronics Engineering or equivalent, graduate studies related to mixed signal development is desirable but not essential
* Motivation to learn and apply new skills in different domains
* Good communication skills and the ability to work well in a team
* Fluency in English
* Experience of the following is useful but not essential:
Cadence Virtuoso

SystemVerilog

VerilogAMS

Python/Perl

Work experience in wireless power or SoCs

Cadence vManager

UVM
Renesas Electronics Corporation (TSE: 6723) empowers a safer, smarter and more sustainable future where technology helps make our lives easier. A leading global provider of microcontrollers, Renesas combines our expertise in embedded processing, analog, power and connectivity to deliver complete semiconductor solutions. These Winning Combinations accelerate time to market for automotive, industrial, infrastructure and IoT applications, enabling billions of connected, intelligent devices that enhance the way people work and live. Learn more at renesas.com. Follow us on LinkedIn, Facebook, Twitter, YouTube, and Instagram.
Renesas' mission, To Make Our Lives Easier, is underpinned by our company culture, TAGIE. TAGIE stands for Transparent, Agile, Global, Innovative and Entrepreneurial. Our goal is to embed this unique culture in everything we do to succeed as a company and create trust with our diverse colleagues, customers and stakeholders.
We are committed to creating a diverse culture where everyone is included and feels a sense of belonging. For more information, please read our Diversity & Inclusion Statement.