Staff Software Security Engineer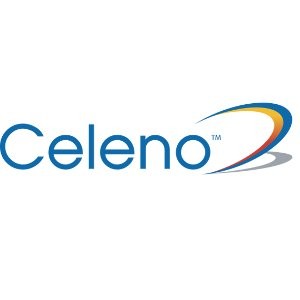 Celeno
Other Engineering
Farmington Hills, MI, USA
Posted on Friday, June 30, 2023
Renesas is one of the top global semiconductor companies in the world. We strive to develop a safer, healthier, greener, and smarter world, and our goal is to make every endpoint intelligent by offering product solutions in the automotive, industrial, infrastructure and IoT markets. Our robust product portfolio includes world-leading MCUs, SoCs, analog and power products, plus Winning Combination solutions that curate these complementary products. We are a key supplier to the world's leading manufacturers of the electronics you rely on every day; you may not see our products, but they are all around you.
Renesas employs roughly 21,000 people in more than 30 countries worldwide. As a global team, our employees actively embody the Renesas Culture, our guiding principles based on five key elements: Transparent, Agile, Global, Innovative, and Entrepreneurial. Renesas believes in, and has a commitment to, diversity and inclusion, with initiatives and a leadership team dedicated to its resources and values. At Renesas, we want to build a sustainable future where technology helps make our lives easier. Join us and build your future by being part of what's next in electronics and the world.
This role will be working hybrid (a blend of onsite and remote work). Our Hybrid Work Model supports our goal of driving a high performing and flexible organization while embracing flexibility of when and where we work, delivering high quality outcomes, maximizing opportunities for collaboration, and ensuring a fair and consistent approach to all employees irrespective of work location.
With increase of automotive computing, such as autonomous vehicles, the demand for automotive security is increasing. Additionally, automotive security regulations such as ISO/SAE21434 have been created. Therefore, there is an critical need to expand security functions on R-Car and RH850. On the other hand, automotive security technology is still growing.
We are looking for an indivudal with experience in Automotive Embedded 32b MCU and/or SoC development with strong knowledge of cybersecurity and ability to engage with customer for technical marketing of security solutions. This engineer will provide technical marketing and promotion of Renesas MCU security devices and solutions.
- Technical marketing and customer Q&A support for automotive security technologies for R-Car (SoC) and RH850 (MCU)
- Customer support for automotive security MCU and SoC solutions
- Marketing of automotive security
- Collection and management of customer requirements
- Technology roadmap creation
Requirements:
• Experience in RH850 and/ or R-Car hardware, software development, etc., or R-Car customer support experience
• 7 or more years of experience in automotive microcontroller-centric or SoC design and/or application development. Desire to perform technical marketing leadership responsibilities.
• Degree in Electrical, Software or Computer Engineering or similar (Masters desired).
• Strong background in microcontroller/SoC hardware and embedded, real time driver software development, including security related implementations.
• Strong Background in HSM (Hardware Security Module) implementations
• Strong background in CAN, LIN and Ethernet AVB software design and implementations.
• Strong background with debuggers, compilers, IDEs, programmers, emulators, etc.
• Strong communications skills necessary.
• Willingness to travel domestically and internationally.
Renesas Electronics America is an equal opportunity and affirmative action employer, committed to celebrating diversity and fostering a work environment free of discrimination on the basis of sex, race, religion, national origin, gender, gender identity, gender expression, age, sexual orientation, military status, veteran status, or any other basis protected by federal, state or local law.