Mixed Signal IC Design Engineer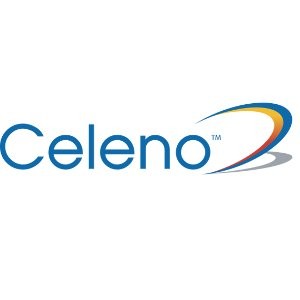 Celeno
Design
Austin, TX, USA · California, USA · Remote
Posted on Monday, July 3, 2023
Job Type: Permanent - Full Time
Travel Required: 0%
Remote Work Available: No
Renesas is one of the top global semiconductor companies in the world. We strive to develop a safer, healthier, greener, and smarter world, and our goal is to make every endpoint intelligent by offering product solutions in the automotive, industrial, infrastructure and IoT markets. Our robust product portfolio includes world-leading MCUs, SoCs, analog and power products, plus Winning Combination solutions that curate these complementary products. We are a key supplier to the world's leading manufacturers of the electronics you rely on every day; you may not see our products, but they are all around you.
Renesas employs roughly 21,000 people in more than 30 countries worldwide. As a global team, our employees actively embody the Renesas Culture, our guiding principles based on five key elements: Transparent, Agile, Global, Innovative, and Entrepreneurial. Renesas believes in, and has a commitment to, diversity and inclusion, with initiatives and a leadership team dedicated to its resources and values. At Renesas, we want to build a sustainable future where technology helps make our lives easier. Join us and build your future by being part of what's next in electronics and the world.
Renesas Electronics Americas (REA) brings together the strong financial foundation of a multi-billion dollar global operation and the flexibility and velocity of a smaller organization. A result of the combination of Renesas, IDT,Dialog and Intersil, REA has a deep portfolio of technology, a strong customer base and big ambitions to grab more market share on a global stage. Our engineers, marketers, sales and support teams are all unified in our goal to create an environment where creativity thrives, where results are rewarded and where diversity is valued. REA is developing technologies for the latest advances in mobile computing, secured connected devices, autonomous driving, smart homes and factories and more. Our solutions are at the heart of products developed by the major innovators around the world. 
Renesas Electronics, the number one global supplier of microcontrollers and a leader in semiconductors, delivers trusted embedded design innovation that enables billions of connected, intelligent devices to enhance the way people work and live - securely and safely.
REA is seeking a Mixed-Signal IC Design Engineer for our Infrastructure Power team in Austin, TX.  Reporting to the Design Engineering Manager, you will have responsibility for the design, verification and validation of power management IC's that supply power to the world's largest and most advanced computing platforms. Your responsibilities encompass the full design cycle which spans product definition through IC validation. 
Responsibilities
· Perform transistor-level design of power management IC's
· Define and quantify tradeoffs among IC architectures and perform feasibility experiments
· Participate in product definition with Marketing and Applications engineers
· Specify/select process technology to meet efficiency, cost and robustness requirements
· Oversee the work of mask layout staff in IC floor-planning and power-planning, block level layout and top-level integration
· Write design specifications, IC verification and validation plans
· Participate in test specification development and Test Engineering support
· Execute lab validation and datasheet compliance testing
· Support Application Engineering and Marketing
 Required Skills

· Expertise in:
Data converter architecture and design
Precision clocking: oscillators, PLLs, DLLs
Transistor-level analog design with solid understanding of precision circuit requirements and topologies
RTL and custom logic in support of high-speed data paths in mixed-signal designs
Analog building blocks: references, amps, oscillators, LDO's
Switch-mode power conversion topologies

· Advanced analog and digital simulation techniques using Cadence
· System level Mixed Mode verification expertise 
· Excellent communication skills
Required Experience
· Development of commercially successful IC's
· Track record of innovative design
· Proven ability to set and meet development milestones
Preferred Skills and Experience
· Behavioral modeling/verification of analog and mixed signal circuits in SystemVerilog (preferred)/verilogAMS
· Feedback control systems
· Automated bench testing
· Use of tracking systems for development milestones, tasks and bug resolution
· Experience working with customers, marketing, applications, test and product engineers through the product life cycle
Renesas Electronics America is an equal opportunity and affirmative action employer, committed to celebrating diversity and fostering a work environment free of discrimination on the basis of sex, race, religion, national origin, gender, gender identity, gender expression, age, sexual orientation, military status, veteran status, or any other basis protected by federal, state or local law.