Business planning and product strategy specialist for next-generation system solutions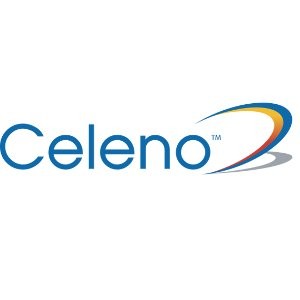 Celeno
Product, Operations
Tokyo, Japan
Posted on Monday, July 3, 2023
Job Type: Permanent - Full Time
Travel Required: 0%
Remote Work Available: Yes
Renesas is one of the top global semiconductor companies in the world. We strive to develop a safer, healthier, greener, and smarter world, and our goal is to make every endpoint intelligent by offering product solutions in the automotive, industrial, infrastructure and IoT markets. Our robust product portolio includes world-leading MCUs, SoCs, analog and power products, plus Winning Combination solutions that curate these complementary products. We are a key supplier to the world's leading manufacturers of the electronics you rely on every day; you may not see our products, but they are all around you.
Renesas employs roughly 21,000 people in more than 30 countries worldwide. As a global team, our employees actively embody the Renesas Culture, our guiding principles based on five key elements: Transparent, Agile, Global, Innovative, and Entrepreneurial. Renesas believes in, and has a commitment to, diversity and inclusion, with initiatives and a leadership team dedicated to its resources and values. At Renesas, we want to build a sustainable future where technology helps make our lives easier. Join us and build your future by being part of what's next in electronics and the world.
[Role and Responsibility]
Perform the following tasks related to the development of software for vehicles.
- Strategic and planning studies and marketing of business and product services
- Planning and executing advanced technology development (R&D) projects in the following themes: - AI, image recognition
 * AI, image recognition
 * Cloud-based software/systems development environment
 * Integrated platforms to support customers' in-vehicle software and application development
[Background]
The value of vehicles is shifting from the traditional "Running, Turning and Stopping" to the value created by Software, such as "Automated driving and Connected". We at Renesas need to change from being just a device vendor to a solution vendor that works closely with customers and partners to provide applications, SW and development environments.
Renesas' Automotive Software Development Division is a group that creates new solutions for cars and mobility through innovative SW and development environments that pursue the intrinsic value of things. In order to quickly take on the necessary challenges to reach our goals, we have a great group of colleagues and an environment globally where individual abilities and ideas are respected and open feedback is actively exchanged.
Instead of people who produce results under the constraints of customer requirements, Hardware/Silicon performance, etc., the future demands people who can freely create new values for vehicles and mobility, and define and realise systems and architectures for customer products and services.
[Required Skills and Work Experience]
Must
- Able to make proactive proposals to create new value for Renesas.
- Able to set and execute targets at their own discretion.
* Experience in the automotive industry, semiconductors, SW, etc. is not required.
Want
- Experience of working on development projects for semiconductors or semiconductor-based electronic systems (both hardware and software).
- Knowledge of marketing analysis frameworks such as STP, PEST, 3C, 4P, etc. and experience in developing marketing strategies based on these frameworks.
- Experience in planning and proposing some kind of product, regardless of whether it is semiconductors, software or electronic systems.
- Experience in analysing business profitability and investment planning, including P/L and ROI.
Required Language Skills
・English : Business level TOEIC score around 700
・Japanese : Business level