Automotive Radar / Sensor Fusion System Architect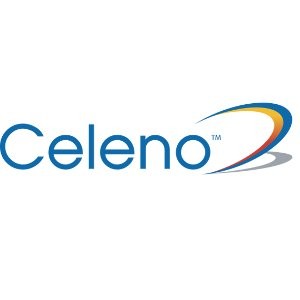 Celeno
IT
Tokyo, Japan
Posted on Tuesday, July 4, 2023
Job Type: Permanent - Full Time
Travel Required: 0%
Remote Work Available: Yes
Renesas is one of the top global semiconductor companies in the world. We strive to develop a safer, healthier, greener, and smarter world, and our goal is to make every endpoint intelligent by offering product solutions in the automotive, industrial, infrastructure and IoT markets. Our robust product portolio includes world-leading MCUs, SoCs, analog and power products, plus Winning Combination solutions that curate these complementary products. We are a key supplier to the world's leading manufacturers of the electronics you rely on every day; you may not see our products, but they are all around you.
Renesas employs roughly 21,000 people in more than 30 countries worldwide. As a global team, our employees actively embody the Renesas Culture, our guiding principles based on five key elements: Transparent, Agile, Global, Innovative, and Entrepreneurial. Renesas believes in, and has a commitment to, diversity and inclusion, with initiatives and a leadership team dedicated to its resources and values. At Renesas, we want to build a sustainable future where technology helps make our lives easier. Join us and build your future by being part of what's next in electronics and the world.
[Assignment (Plan)]
Location : Musashi
[Role and Responsibility]
Solution study and development for realizing automated driving using Renesas' Radar devices
Develop core technologies that meet customer requirements and technology trends, and design system-level reference designs and system architectures using Renesas products.
- Radar Reference Application Development (Imaging Radar / Satellite Radar)
- Radar development and verification environment development
- Radar + Camera sensor fusion solution study and development
[Background]
In the field of in-vehicle driving support and autonomous driving, the realization of Level-2 and 2+ driving support systems by combining cameras and RADAR is becoming the standard. We are aiming to shift to system solutions in the period of transformation of automotive systems and business models, which is said to be once in a 100 years. In the field of autonomous driving, Renesas will pursue future autonomous driving technology that combines multiple sensing technologies such as cameras and MMICs for RADAR.
In the field of automotive RADAR, there will be increasing demands such as imaging RADAR that can obtain clear images with further improvement of accuracy and high angular resolution. We will always pursue cutting-edge technology and aim for a safer autonomous driving society.
We are looking for system architects who can create new value, and define and realize products and services from the customer's perspective, in order to realize automatic driving.
We have great colleagues and an environment globally where we respect each other's abilities and ideas and actively exchange open feedback in order to quickly take on the challenges necessary to achieve our goals. We are looking for new colleagues to grow with us and share our goals.
[Required Skills and Work Experience]
Must
- Expertise or development experience in one or more of the following areas:
Automotive radar, Sensor fusion, DSP programming, Signal processing techniques, Machine learning theory
- Able to make proactive proposals to create new value for Renesas
Want
- Experience in designing or verifying automotive radar systems
- Knowledge of in-vehicle networks
Required Language Skills
・English : Business level TOEIC score around 700
・Japanese : Business level