Senior Application Engineer - Germering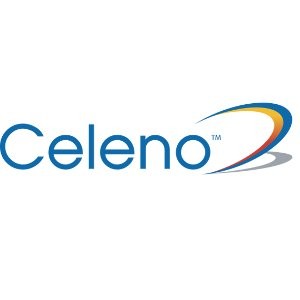 Celeno
Germering, Germany
Posted on Wednesday, July 5, 2023
Renesas is looking for an Applications Engineer at the Senior / Principal level, who will play a key part in the entire product development cycle of IC's for power applications. The role is ideal for an experienced, self-motivated, passionate individual who can reliably deliver n a fast-paced environment, with the ability to analyze, debug, and solve a wide variety of problems, and with the interpersonal and technical capability to directly interact with customers.
The role
Support silicon evaluation requirements to meet evaluation timescales as set by product schedule.

Responsible for product support with internal and external customers and delivery of product evaluation.

Perform physical silicon device evaluation at chip and board level. Draw conclusions from evaluation results and support necessary device, specification or test modifications.

Take on product lead role. This includes planning evaluation, supporting collateral development, reporting to management and customers, and reviewing evaluation documents.

Act as a technical reference for others. This can also include presentations at conferences or trade events.

Lead the development of software for automated measurements. Support other Applications Engineers in software development (e.g. reviews, mentoring).

Independently propose and develop ideas to improve the silicon evaluation flow. Share and work to develop ideas with engineers across sites.

Interface directly with customers during their design-in and ramp phases to resolve application and device-related issues.

Trigger and follow through to conclusion interactions with Design Engineering, Test Engineering, Product Engineering, and Quality Engineering to resolve product issues.

Mentor/train other Applications Engineers locally and across sites and assist with the hiring and interview process.

And all other tasks that seem reasonable to your manager.

Delivery of silicon evaluation plans, status reports, and evaluation reports for a product in the agreed timescales as determined by the production schedule.

Resolution of product issues with internal and external customers within the time frames agreed.

Suggest and implement evaluation methodology to pre-emptively identify product issues.

Propose and develop ideas that improve the efficiency and accuracy of the silicon evaluation flow.

Teamwork – mentoring of Applications colleagues and ability to work across sites and with other departments within Dialog to deliver results on time.
Your Profile
Typically 5 – 12 years of experience

Advanced training, study and experience allow work on advanced complex technical projects

Ability to select the most appropriate methods, techniques, and evaluation criteria for maximizing results

Ability to solve complex issues in creative, commercial, and effective ways

Able to lead & co-ordinate significant projects, programs, and business initiatives with creativity and ingenuity

Ability to support and mentor Junior team members

Cross-cultural awareness and sensitivity

Results-oriented and able to deliver on time under tight schedule pressure

Ability to work both independently and part of a team

Flexible to undertake occasional international travel at short notice

Excellent command of verbal and written English

Ability to propose innovative solutions

Concise and precise communication and customer skills within multi-site and multi-cultural environments