Applications Engineer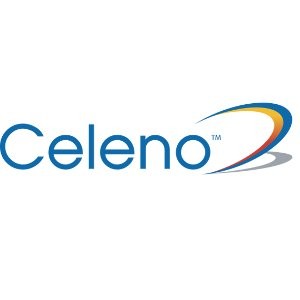 Celeno
IT
Edinburgh, UK
Posted on Thursday, July 6, 2023
Job Purpose and Dimensions:
The Applications Engineer will play an active technical role in the entire life cycle of Renesas' high-performance Power Management ICs (PMICs) and Battery Management ICs (Chargers) for Mobile, IoT, Gaming, Industrial and Consumer Power applications.
The candidate will work closely with Design Engineering, System Architects, Marketing and Field Applications to provide technical support for owned and released products.
Principal Accountabilities:
• Customer support to analyze, debug and resolve issues quickly
• Product promotion and design-in support, as well as support for sustaining products
• Developing technical collateral and documentation (e.g. datasheet, application notes, design guidelines, benchmarking/competitive analysis)
• Design evaluation kits – schematic design, board layout, software/GUI development
• Work closely with local and remote teams (FAE's, design, test / product engineering, marketing) to perform the tasks listed above
• Collaborate closely with the rest of the internal organization and play a pivotal role in defining follow-on products and roadmapsAnd all other tasks that seem reasonable by your manager.
Knowledge, Skills and Experience:
• Self-motivated, passionate individual, comfortable delivering to a deadline in a fast-paced environment.
• Ability to analyse, debug, and solve a wide variety of problems.
• Understands importance of customers and strives to provide timely support.
• Good knowledge and some hands-on experience with Power Management (e.g./ DC-DC Converters, Battery Management ICs, PMICs) and power management topologies, circuits, and applications.
• Good understanding of analog, mixed signal, and power electronics circuits and systems
• Good knowledge of control theory, closed loop compensation, stability analysis, phase margin, etc.
• Some experienced in PCB design for switching regulators, linear regulators and high-speed/low-noise mixed signal circuits (circuit design, component selection, schematic capture, physical layout and DFM).
• Good knowledge in the use of lab equipment such as oscilloscopes, power supplies, electronic loads, spectrum analysers, network analysers and function generators.
• Some programming and laboratory automation experience (e.g. Python).
• Work across time zones with a worldwide team.
• Take ownership of project tasks and responsibilities – plan and execute to meet project milestones and deadlines, and customer deliverables.
• Good interpersonal and communication skills (verbal and written).
Qualifications:
• Degree level (M.S. preferred) qualification in Electronics Engineering or a related discipline typically required.
• Minimum of 3~5 years of experience in power electronics as an application engineer on the semiconductor inductry or board level electronics design engineer.
Renesas Electronics Corporation (TSE: 6723) empowers a safer, smarter and more sustainable future where technology helps make our lives easier. A leading global provider of microcontrollers, Renesas combines our expertise in embedded processing, analog, power and connectivity to deliver complete semiconductor solutions. These Winning Combinations accelerate time to market for automotive, industrial, infrastructure and IoT applications, enabling billions of connected, intelligent devices that enhance the way people work and live. Learn more at renesas.com. Follow us on LinkedIn, Facebook, Twitter, YouTube, and Instagram.
Renesas' mission, To Make Our Lives Easier, is underpinned by our company culture, TAGIE. TAGIE stands for Transparent, Agile, Global, Innovative and Entrepreneurial. Our goal is to embed this unique culture in everything we do to succeed as a company and create trust with our diverse colleagues, customers and stakeholders.
We are committed to creating a diverse culture where everyone is included and feels a sense of belonging. For more information, please read our Diversity & Inclusion Statement.