Sr Mgr, Engineering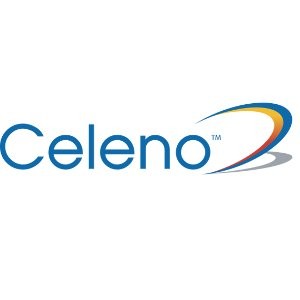 Celeno
Indiranagar, Bengaluru, Karnataka, India
Posted on Sunday, July 9, 2023
Position: Sensor Applications engineer/Architect
Job description: Emerging business division is looking for proven results driven Sensors Applications Engineer architect of next generation optical sensors and health sensing architect to drive next generation solution to connect with AI-based sensing technologies.
Location: Bangalore, INDIA
Responsibilities:
Broad focus to enable a family of complex consumer, industrial and medical products. The sensors team in emerging business division organization will analyze our product's problem space, build requirements, investigate technologies, develop theory of detection models, characterize, propose sensor solutions, support product integration, and validate in the product. The team will not be limited by what is currently available in the market, but will be challenged with how we can leverage existing solutions, combine/fuse technologies, or invent new technologies to improve the customer experience of our products. In this role, you will:
Propose sensor solutions to meet customer requirements. Build simulator to verify the sensor solutions. Own end-to-end sensor architecture definition and development.
Perform sensor technology selection and address all aspects of technology readiness, including manufacturability as a single chip SOC/ASIC.
Process large data sets and present to the team.
Collaborate with diverse cross functional engineering teams (e.g. electrical engineering, packaging, mechanical engineering, software, reliability, etc).
Design, develop, and launch next-generation Sensor Technologies industrial, medical, bio/health and consumer devices.
Bring devices to life and enable them to interact with users and the environment in ways never imagined before
Knowledge of light transport in biological tissue and experience with modeling tools in bio-photonics
Prepare and deliver executive presentations to clearly communicate technical status, risks, and mitigation strategies and roadmap and technology development.
Fundamental understanding of electro-optical systems and EE principles.
Feature definition, block-level simulation, and spec authorship of sensor modules. Preferred - Define ASIC requirements and verification plans, review ASIC design and development process.
Proficient in programming languages, MATLAB, Python, C etc
Flexible, collaborative and willing to work in multi-functional fast-paced technology development
This is a highly multi-functional role and will require close collaboration with mechanical, electrical and software engineers
Qualifications:
MS/PhD degree in Biomedical, EE engineering or related field
Knowledge of semiconductor the manufacturing.
Experience with statistical methods to analyze and process large data set.
2+ years system level device integration
Experience with quantitative data analysis software (MatLab preferred)
Experience with at least one of: inertial navigation systems, SLAM, pose estimation, and sensor fusion algorithm development