Principal/ Senior Verification Methodology Engineer-DMS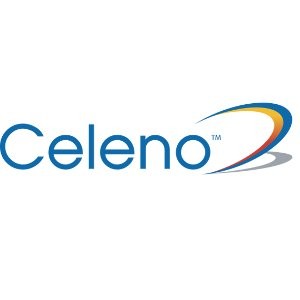 Celeno
Germany
Posted on Monday, July 10, 2023
Job Summary:
Accelerate deployment of our advanced Digital Mixed Signal (DMS) verification methodology, supporting its adoption and embedding modelling expertise across our verification teams to deliver efficiency and quality improvements.

Further develop our DMS flow in-line with emerging best practice techniques, improve ease of use, and seek to fully exploit the capabilities of the underlying toolset.

Provide expert technical leadership, working to facilitate the exchange of ideas between project groups, reviewing plans, refining verification approaches and guiding modelling efforts.

Maintaining, supporting and deploying our "best in class" DMS verification flow, following a unified approach to Mixed Signal Verification

Improving the quality of our documentation and communication of best practice

Growing the DMS community and acting as a consultant to the Project teams to facilitate the exchange of ideas and the development of high-quality, re-usable, DMS IP models

Demonstrating technical leadership and providing direction to Project Groups by guiding Design Verification during the development of new projects

Challenging the community to improve & develop through post-project discussions; identifying strengths and weakness of existing solutions, analysis of opportunities, and proposing solutions / improvements

Developing the DMS verification flow in response to business need, extracting maximum value from the available toolset, through identification of underused functionality and subsequent flow optimisation, to maintain "class leading" status

Sharing technical knowledge through developing and delivering training, internal & external conference participation, organizing tech talks and lunch & learn sessions

Conducting proactive research into the external market to keep abreast of what is happening in the technology arena and evaluating new technologies & tool flows, ensuring the company understands developments which will deliver productivity and quality benefits

Advising senior management and technical focus groups in the role of 'Expert Consultant', making executive level briefings, and providing authoritative technical recommendations / solutions which have a significant impact on business performance and strategic decision making
Your Profile
Typically, 10+ years of experience (5+ for Senior)

Deep understanding of mixed-signal ASIC Verification flows

Knowledge of ASIC coding & modelling languages (System Verilog, Verilog-A, Verilog-AMS)

Expert with Unix / Linux Environments

Strong experience with Python/Perl/TCL

Ability to select most appropriate methods & techniques for maximizing results

Strong Leadership skills combined with demonstratable contributions to a successful team environment.

Ability to prioritize work, set goals and meet deadlines

Ability to work both independently and part of a team

Strong command of verbal and written English

Efficient and proactive communication skills within a multi-site and multi-cultural environment.

Ability to propose innovative and leading-edge solutions.

Good interpersonal skills / ability to persuade and influence based on technical facts
Renesas Electronics Corporation (TSE: 6723) empowers a safer, smarter and more sustainable future where technology helps make our lives easier. A leading global provider of microcontrollers, Renesas combines our expertise in embedded processing, analog, power and connectivity to deliver complete semiconductor solutions. These Winning Combinations accelerate time to market for automotive, industrial, infrastructure and IoT applications, enabling billions of connected, intelligent devices that enhance the way people work and live. Learn more at renesas.com. Follow us on LinkedIn, Facebook, Twitter, YouTube, and Instagram.
Renesas' mission, To Make Our Lives Easier, is underpinned by our company culture, TAGIE. TAGIE stands for Transparent, Agile, Global, Innovative and Entrepreneurial. Our goal is to embed this unique culture in everything we do to succeed as a company and create trust with our diverse colleagues, customers and stakeholders.
We are committed to creating a diverse culture where everyone is included and feels a sense of belonging. For more information, please read our Diversity & Inclusion Statement.