ASSP MPU Senior Application Engineer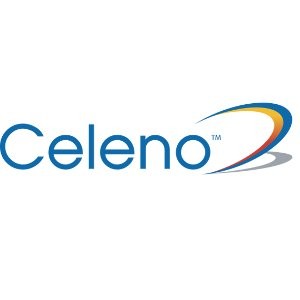 Celeno
Tokyo, Japan
Posted on Wednesday, July 12, 2023
Job Type: Permanent - Full Time
Travel Required: Up to 25%
Remote Work Available: Yes
Renesas is one of the top global semiconductor companies in the world. We strive to develop a safer, healthier, greener, and smarter world, and our goal is to make every endpoint intelligent by offering product solutions in the automotive, industrial, infrastructure and IoT markets. Our robust product portolio includes world-leading MCUs, SoCs, analog and power products, plus Winning Combination solutions that curate these complementary products. We are a key supplier to the world's leading manufacturers of the electronics you rely on every day; you may not see our products, but they are all around you.
Renesas employs roughly 21,000 people in more than 30 countries worldwide. As a global team, our employees actively embody the Renesas Culture, our guiding principles based on five key elements: Transparent, Agile, Global, Innovative, and Entrepreneurial. Renesas believes in, and has a commitment to, diversity and inclusion, with initiatives and a leadership team dedicated to its resources and values. At Renesas, we want to build a sustainable future where technology helps make our lives easier. Join us and build your future by being part of what's next in electronics and the world.
Background of Recruitment:
Industrial Automation Division is transforming its business structure from conventional ASICs (custom products for specific customers) to ASSPs (standard products for general customers). In order to further expand the ASSP business, we are seeking management personnel to strengthen our resources for solution planning and development management, technical support, and product planning of new ASSP products.
Responsibilities:
Target device: ASSP MPU for industrial equipment (RZ/T, RZ/N)
Responsibilities: execute multiple projects and tasks from followings and manage 3-4 members.
- Solution planning and development management (promoting development with in-house design department and external partners)
- Technical support
- ASSP MPU product planning
There may be business trips to domestic and overseas locations. In addition, you will work closely with overseas members, primarily in Europe, America, and China, to drive business forward.
Required Skills and Work Experience
MUST
'Knowledge of MCU and MPU, as well as experience in any of the following fields (totaling 10 years or more):
- Hardware development
- Software development (C language)
- Technical support
- New product planning
Business experience using English (totaling 3 years or more):
- Creation of internal and external materials
- Facilitation of meetings
Language: Business level English (TOEIC 700 or above) & Native or Fluent level Japanese
WANT
'- Experience in MCU or MPU software development such as required specifications definition and development management.
- Experience in developing industrial equipment using MCU or MPU (Factory automation, building automation)
- Experience in technical support as FAE and AE.
- Ethernet knowledge and development experience, especially industrial Ethernet (Profinet, EtherCAT, EtherNet/IP, HSR/PRP, OPC UA)
- Experience in planning, requirement specification design, and development management of Linux-related software.