Dir, Global Account Mgr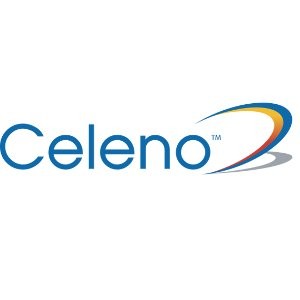 Celeno
Munich, Germany
Posted on Wednesday, July 12, 2023
Job Purpose & Dimensions:
• Establish and manage worldwide account team (direct local reports, dotted line global reports) and work with cross functional resources to achieve design in and revenue goals with the entire Renesas portfolio.
• Direct sales activities at the account with two objectives. 1. Support and cultivate business in established areas of engagement. 2. Develop strategies to develop/hunt for new areas of engagement within the strategic account.
• Lead day-to-day operations of the strategic account team in line with the company's strategic goals and sales objectives
• Establish a strategic sales plan to drive revenue growth. Establish regular team meetings to ensure global team is driving towards strategic account plan goals.

Principal Accountabilities:
• Lead a worldwide account team to generate new design ins and revenue
• Drive "hunter" mentality within sales team to find new business opportunities in areas of the customer's business where we are not engaged.
• Coordinate sales activities with all other departments/divisions of the Company, including collaboration and support of the fulfillment channel (distributors and contract manufacturers) involved in supply to the strategic account.
• Achieve objectives for profitable revenue growth and design ins, and other objectives as determined by sales leadership
• Formulate and execute a strategic account sales plan based on the entire Renesas product line to achieve broad account penetration in alignment with product roadmaps. Plan should include an annual operating plan based on projected market conditions, customer status opportunity status, and product availability.
• Work closely with the Product Lines to identify and assess new opportunities for for new product development.
• Establish and maintain personal contact with key customer decision makers to provide effective information flow to and from executive management
• Enable executive relationship building between Renesas and customer executives
• Provide timely communication of business activity, forecasts, and opportunity status
• Maintain accurate data in CRM including opportunity information and up to date demand forecast
• Work closely with product lines and drive strategy and response to customer program RFQs and price negotiations
• Establish and run regularly scheduled worldwide account team meetings and drive worldwide team selling approach
Knowledge, Skills and Experience:
• Minimum of 10 years in a sales or applications role selling complex semiconductors
• Proven experience finding and closing complex semiconductor business opportunities
• Prior experience managing large strategic accounts
• Hunter Mentality to find and close new business opportunities in new areas within the account and extend contacts beyond known customer contacts is essential
• Experience in managing a team
• Proven leadership ability to influence, develop, and empower employees across a worldwide team to achieve objectives and work together like a team
• Understand and apply appropriate quality improvement processes
• Drive & organize top level management meetings
Renesas Electronics Corporation (TSE: 6723) empowers a safer, smarter and more sustainable future where technology helps make our lives easier. A leading global provider of microcontrollers, Renesas combines our expertise in embedded processing, analog, power and connectivity to deliver complete semiconductor solutions. These Winning Combinations accelerate time to market for automotive, industrial, infrastructure and IoT applications, enabling billions of connected, intelligent devices that enhance the way people work and live. Learn more at renesas.com. Follow us on LinkedIn, Facebook, Twitter, YouTube, and Instagram.
Renesas' mission, To Make Our Lives Easier, is underpinned by our company culture, TAGIE. TAGIE stands for Transparent, Agile, Global, Innovative and Entrepreneurial. Our goal is to embed this unique culture in everything we do to succeed as a company and create trust with our diverse colleagues, customers and stakeholders.
We are committed to creating a diverse culture where everyone is included and feels a sense of belonging. For more information, please read our Diversity & Inclusion Statement.