MPU Strategic marketing & Solution engineering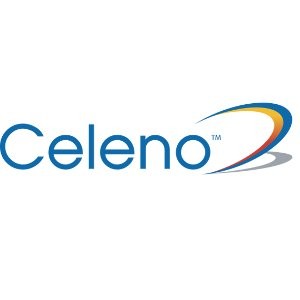 Celeno
Marketing & Communications
Tokyo, Japan
Posted on Friday, July 14, 2023
Job Type: Permanent - Full Time
Travel Required: Up to 25%
Remote Work Available: Yes
Renesas is one of the top global semiconductor companies in the world. We strive to develop a safer, healthier, greener, and smarter world, and our goal is to make every endpoint intelligent by offering product solutions in the automotive, industrial, infrastructure and IoT markets. Our robust product portolio includes world-leading MCUs, SoCs, analog and power products, plus Winning Combination solutions that curate these complementary products. We are a key supplier to the world's leading manufacturers of the electronics you rely on every day; you may not see our products, but they are all around you.
Renesas employs roughly 21,000 people in more than 30 countries worldwide. As a global team, our employees actively embody the Renesas Culture, our guiding principles based on five key elements: Transparent, Agile, Global, Innovative, and Entrepreneurial. Renesas believes in, and has a commitment to, diversity and inclusion, with initiatives and a leadership team dedicated to its resources and values. At Renesas, we want to build a sustainable future where technology helps make our lives easier. Join us and build your future by being part of what's next in electronics and the world.
Background of Recruitment:
Renesas is massively investing in RZ MPU product family. The RZ MPU biz is constantly expanding. It's crucial to continue the biz growth that Renesas understands the market trend, technical requirement, provides new product/solution and provide technical support timely. So the application engineer is a key role for the success.
The technical areas to cover are very wide, including Artificial Intelligence, HMI, IOT-edge, etc, we need very motivated candidate that can boost the RZ MPU biz in the next years.
Responsibilities:
RZ application engineer works as a bridge between markets and engineering teams. Market target : Industrial, Smart Appliance, IoT and Automotive
The AE also captures the market technical trend, analizes competitor, makes the strategy of new products/solutions, develops the solution with marketing & development team. it's also important that RZ MPU AE is capable to provide technical support to the front team in Renesas.
The RZ MPU Application Engineer is expected to have programming expertise, leadership qualities, technical skills, time management skills, communication skill with development team and be capable to summarize market trend and requirement.
- Linux, Androide and RTOS OS programming expertise
- Very good knowledge of RZ MPU products
- Understanding how the RZ MPU products should be used to create systems in the target market
- Creating refarence application software for the target market
- Understanding the needs of the market
- Collaborating with Sales & FAEs and design team to ensure requirements are met
- Strong understanding of company products or services as well as business position and competition to keep business competitive
Required Skills and Work Experience:
MUST
- Development and technical experience for embedded MPU software (Linux/RTOS/Android)
- Technical experience of development, verification and Analysis for embedded MPU
WANT
- Development or customer support experience for solution of automotive area
- Knowledge or experience of AI (Artificial Intelligence)
- Competitive benchmarking experience
Required Language Skills:
Japanese:Able to have business conversation
English:Able to have daily conversations