Senior Principal Analog Design Engineer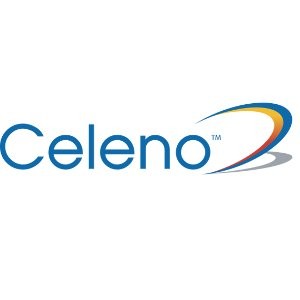 Celeno
Design
Swindon, UK
Posted on Friday, July 14, 2023
Job Title:
Direct Supervisor: Analog Group Manager
Location: Swindon, United Kingdom
Career Level: Management
Job Purpose and Dimensions:
To take technical lead for major blocks, responsible for the specification, implementation, design, test and verification of Analog and mixed-signal circuit blocks and top level PMIC products in a range of CMOS process technologies. You will be expected to act as point of reference and contact for colleagues in all aspects of technical expertise, encouraging excellence in product delivery across business area. You will also work out system solutions in conjunction with the customer.
Principal Accountabilities:
• Lead specification of complex Analog circuits within high performance ICs.
• Lead feasibility study of new circuits, ensure design meets specification.
• Technical leadership of projects / lead designer for major blocks, ensuring designs are successfully guided into production.
• Design, simulation and layout supervision of CMOS power management circuits meeting performance, area, power and timescale constraints.
• Produce high quality documentation for own IP blocks.
• Drive identification and implementation of improvements of company wide power management capabilities.
• Act as technical reference point for Renesas teams globally, ensuring recommendations and advice are technically sound and in line with developments in external market.
• Lead lab evaluation in collaboration with Application Engineers.
• Support DFT strategy and implementation.
• Support test development and ramp to production.
• Top level simulation and verification planning and implementation.
• Mentor design engineers, acting as technical role model.
• Proactively seek improvement in technical and non-technical skills and knowledge.
• Embody best practice, role model change and take active role in strategic initiatives. Sets the standards in behaviour, collaboration and continuous improvement.
• Propose leading edge solutions.
• Support RFQ process where necessary.
• Act as point of reference for colleagues, displaying excellence in technical expertise.
• Any ad hoc tasks as deemed reasonable by your manager.
Key Performance Measures:
• Behave as both technical and behavioural role model within Renesas, demonstrating the work ethic, technical expertise and ability to deliver that others aspire to.
• Display high level problem solving capabilities, through delivering innovative designs.
• Embody and encourage best practice in design, adhering to project schedule.
• Ensure impactful dissemination of knowledge across Renesas design teams.
• Timely and accurate documentation.
• Demonstrate risks astuteness, proactively implementing solutions with minimal input from Manager.
• Recognition for technical expertise in Analog Design across PMIC organisation, demonstrated through proactive use of forums, for example lunch and learns / skills training etc.
• Demonstrate astuteness for technical developments in external market.
• Demonstrate elements of "TAGIE" in all aspects of work.
• Drive innovative improvements to working practices and methodologies.
• Demonstrate continuous improvement of technical, non-technical skills, measured through manager review.
Knowledge, Skills and Experience:
• Typically 12 – 15 years experience, including 3 – 5 years at Principal level
• In depth knowledge of organizational objectives, including business trends and market awareness
• Strives for continual improvement in all aspects of work, including policies and methodology
• Capability of TPL on projects within last 4 years
• Ability to drive initiatives, change and improvement in engineering delivery
• Cross cultural awareness and sensitivity
• Results-oriented and able to deliver on-time under tight schedule pressure
• Ability to work both independently and part of a team
• Flexible to undertake occasional international travel at short notice
• Excellent command of verbal and written English
• Ability to propose innovative solutions
• Concise and precise communication, presentation and customer skills within multi-site and multi-cultural environment.
Qualifications:
• Degree level qualification in Electronics Engineering or a related discipline typically required.
Key Relationships: (What are the key internal and external relationships necessary for achievement of the job accountabilities)
• Internal interaction with the PMIC/ASIC design team
• Senior internal and external colleagues in area of own expertise
• Test department
• Product Engineering
• External interaction with Renesas customers
• Interaction with business unit and PMO
Renesas Electronics Corporation (TSE: 6723) empowers a safer, smarter and more sustainable future where technology helps make our lives easier. A leading global provider of microcontrollers, Renesas combines our expertise in embedded processing, analog, power and connectivity to deliver complete semiconductor solutions. These Winning Combinations accelerate time to market for automotive, industrial, infrastructure and IoT applications, enabling billions of connected, intelligent devices that enhance the way people work and live. Learn more at renesas.com. Follow us on LinkedIn, Facebook, Twitter, YouTube, and Instagram.
Renesas' mission, To Make Our Lives Easier, is underpinned by our company culture, TAGIE. TAGIE stands for Transparent, Agile, Global, Innovative and Entrepreneurial. Our goal is to embed this unique culture in everything we do to succeed as a company and create trust with our diverse colleagues, customers and stakeholders.
We are committed to creating a diverse culture where everyone is included and feels a sense of belonging. For more information, please read our Diversity & Inclusion Statement.