Platform development for connected car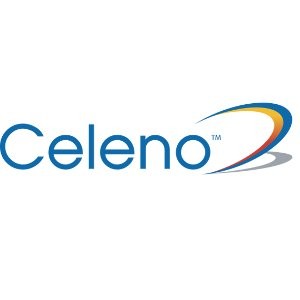 Celeno
Tokyo, Japan
Posted on Tuesday, July 18, 2023
Job Type: Permanent - Full Time
Travel Required: 0%
Remote Work Available: Yes
Renesas is one of the top global semiconductor companies in the world. We strive to develop a safer, healthier, greener, and smarter world, and our goal is to make every endpoint intelligent by offering product solutions in the automotive, industrial, infrastructure and IoT markets. Our robust product portolio includes world-leading MCUs, SoCs, analog and power products, plus Winning Combination solutions that curate these complementary products. We are a key supplier to the world's leading manufacturers of the electronics you rely on every day; you may not see our products, but they are all around you.
Renesas employs roughly 21,000 people in more than 30 countries worldwide. As a global team, our employees actively embody the Renesas Culture, our guiding principles based on five key elements: Transparent, Agile, Global, Innovative, and Entrepreneurial. Renesas believes in, and has a commitment to, diversity and inclusion, with initiatives and a leadership team dedicated to its resources and values. At Renesas, we want to build a sustainable future where technology helps make our lives easier. Join us and build your future by being part of what's next in electronics and the world.
[Role and Responsibility]
- Software Designe/Coding/Test based on OSS for Connected/IVI/ADAS SoC products
- PoC development/Sales promotion due to expand the business for Connected/IVI/ADAS SoC products
- Definition new archntechure/solution based on Customer requirement(from OEM/Tier1)
- Collaboration with 3rd party partners/OSS community(such like AGL)
Could gain experience/skill as follows from above jobs:
- Skill-set of design/cording equivalent of OSS professional
- Extensive experience for customer requirement/promotion strategy/product specification/partner collaboration/solution development/making proposal for customer
IVI : In-Vehicle Infotainment
ADAS : Advanced Driver Assistance System
OSS : Open Source Software
AGL : Automotive Grade Linux
[Background]
Recently automotive market, CASE(C: connected, A: autonoumus driving, S: sharing and service, E: electric) is leading market growth and making megatrends, which becoming the leading segment of automotive technology. Evolving CASE means cars are one of IoT product, it can seamlessly connect with each cars, social infrastructure, pedestrians and etc. In other words, it will not only the transportation but also required new services, experiences and value. And in order to gain new business markets, such such transformation need to be realized near feature.
To realize these requirement from markets, our section foucuses on the connected technology, which is the bese technology. Then, we promote the platform development for Clound Native as core technology. In this promoting activity, it's assumed that you will participate in discussion with our customers directly and make the requirement definition. Also, through this activity, you can participate in archtechure design of next generation products.
[Required Skills and Work Experience]
1. Must
- Experiense of development for Linux
- Experiense of evaluation for reference boards(ARM CPU/MCU or Renesas CPU/MCU)
2.Want
- Experiense of making the documents(User's Manual or Application Note)
- Experiense of software development for MCU (ARM MCU or Renesas MCU)
- Experiense of development on AUTOSAR environment
- Experiense of management for 3rd party vendors
- Experiense of contribution for OSS community
- Experiense of localization in Chainese
One or more of the above is required.
3. Required Language Skills
-English  Be able to understand comunication TOEIC score around 600
-Japanese Business level