Engineer for Virtual Simulation Environment verification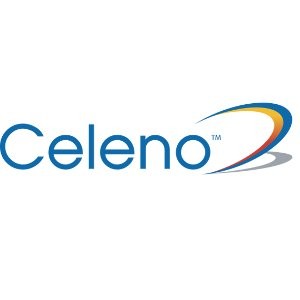 Celeno
Tokyo, Japan
Posted on Tuesday, July 18, 2023
Job Type: Permanent - Full Time
Travel Required: 0%
Remote Work Available: Yes
Renesas is one of the top global semiconductor companies in the world. We strive to develop a safer, healthier, greener, and smarter world, and our goal is to make every endpoint intelligent by offering product solutions in the automotive, industrial, infrastructure and IoT markets. Our robust product portolio includes world-leading MCUs, SoCs, analog and power products, plus Winning Combination solutions that curate these complementary products. We are a key supplier to the world's leading manufacturers of the electronics you rely on every day; you may not see our products, but they are all around you.
Renesas employs roughly 21,000 people in more than 30 countries worldwide. As a global team, our employees actively embody the Renesas Culture, our guiding principles based on five key elements: Transparent, Agile, Global, Innovative, and Entrepreneurial. Renesas believes in, and has a commitment to, diversity and inclusion, with initiatives and a leadership team dedicated to its resources and values. At Renesas, we want to build a sustainable future where technology helps make our lives easier. Join us and build your future by being part of what's next in electronics and the world.
[Role and Responsibility]
•Lead Virtual Simulation Environment development activities to be provided to automotive OEM/Tier1 customers as technical key persion.
•Plan product development with stakeholders: Sales/Marketing/hardware Design/Quality by considering automotive market dynamics and and execute in a timely manner.
•Lead adoption of up-to-date technologies and product improvements、based on researching technologies of Virtualization, Modeling, Simulation, Digital Twin, MBD/MBSE, PLM, …
•Verification and optimization of virtual simulation environments based on application point of view.
•Lead external engagements with EDA vendors, IP and technology suppliers
•Lead OEMs/Tier1 customer engagements including support and training for internal teams (FAEs/Apps/Sales)
[Background]
In the era of 'software defined vehicles' Renesas is offering R-Car SoCs family to support high-performance compute demands of ADAS, Infotainment and Gateway applications. With the evolution of autonomous driving and digital transformation (DX), software in the automotive industry is becoming increasingly important; software can exceed 50 million lines or more in each vehicle. Renesas mission is to provide not only semiconductor products but also software development environment and tools to support our customers' product development.
Our team is innovating system simulators offerings for SILS/SPILS to enable shift-left on software development, for example a virtual simulator of SoCs and MCUs enables software engineers to start development of programs for ECUs / vehicles before chips are ready. Renesas believes that it is important for our business to break away from the conventional concept of in-vehicle embedded software development and propose / implement Virtual Simulation Environment that contributes to realize DX of vehicle development.
Renesas is looking for colleagues who are willing to take on this challenge with us.

[Required Skills and Work Experience]
Must
•10+ years of experience in automotive/virtual platform/SW development/HW modeling
•Experience in developing or extensive usage of SILS/SPILS simulators
•Understanding of simulation techniques using SystemC, QEMU, Emulators etc.
•Experience in development in C/C++
•Experience in development on Linux
•Expertise knowledge of virtualization technology and (embedded) software development
•Understanding of SoC feature specification
•Experience in software development projects by a multinational development team. Coordinating with a multi- diciplinary and cultural team
Want
Having some of the items below is a plus.
•Experience in discussing semiconductor device specification.
•SoC/MCU device development experience or expertise knowledge of CPU architecture
•Experience in Model Based Development using Simulink for automotive
•Expertise knowledge of auto-generation of SW code from models.
•Experience in HW modeling by SystemC
•Experience in programing which targets GPU
•Experience in software development following software development process defined in CMMI etc.
•Experience in embedded software developmet (appliation or driver)
•Experience in PCB design
•Expertise knowledge of Spice/IBIS modeling
•Experience in SI/PI/EMC/Thermal Analysis

Required Language Skills
• English : Business level TOEIC score around 700
• Japanese : No need