Contractor- Sr. Staff Test Engineer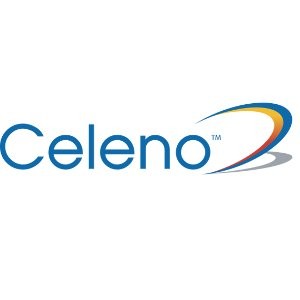 Celeno
Quality Assurance
Tempe, AZ, USA
Posted on Wednesday, July 19, 2023
Job Type: Temporary - Full Time
Travel Required: 0%
Remote Work Available: Yes
Renesas is one of the top global semiconductor companies in the world. We strive to develop a safer, healthier, greener, and smarter world, and our goal is to make every endpoint intelligent by offering product solutions in the automotive, industrial, infrastructure and IoT markets. Our robust product portfolio includes world-leading MCUs, SoCs, analog and power products, plus Winning Combination solutions that curate these complementary products. We are a key supplier to the world's leading manufacturers of the electronics you rely on every day; you may not see our products, but they are all around you.
Renesas employs roughly 21,000 people in more than 30 countries worldwide. As a global team, our employees actively embody the Renesas Culture, our guiding principles based on five key elements: Transparent, Agile, Global, Innovative, and Entrepreneurial. Renesas believes in, and has a commitment to, diversity and inclusion, with initiatives and a leadership team dedicated to its resources and values. At Renesas, we want to build a sustainable future where technology helps make our lives easier. Join us and build your future by being part of what's next in electronics and the world.
Position Overview:
Renesas is a world leader in power management and timing expertise, delivering industry-leading performance, highest efficiency, broadest range of solutions, and highest reliability. Our power management and timing ICs serve a diverse range of industries, including infrastructure, mobile, industrial, automotive, and aerospace. Our solutions are at the heart of products developed by the major innovators around the world. Join us and be part of what's next in electronics.
We are looking for a contractor to work with vendors to provide solutions for EOL production instrumentation.
The incumbent will be responsible for working with vendors to evaluate and provide the solution for EOL production solutions used in timing products (Oscillators, PLLs, Clock generators). The solutions are required to resolved issues at offshore production facilities. The job requires
TIA replacement. Current solution has been taken out of production by Renesas competition and has a burn-rate that would need an equivalent replacement to be found to maintain production shipments. Candidate to work with vendors for a transparent solution that will not require re-coding thousands of released test programs.

NI STS digital cards. Current solution is EOL. Candidate to work with all vendor on a transparent solution that will not require intensive re-coding of thousands of released test programs
Required Skills and Work Experience:
Minimum Bachelors Degree in Electrical & Electronic Engineering

Intensive knowledge on ATE tester platforms (Teradyne uFlex/iFlex/J750 Systems, Advantest V93K)

Intensive knowledge of TIAs and NI STS systems

Knowledge of Familiarity with timing products (e.g. Oscillators, PLLs, Clock generators)

Strong communication and interpersonal skills to interact with people at all levels

Conducts with utmost honesty and integrity
Renesas Electronics America is an equal opportunity and affirmative action employer, committed to celebrating diversity and fostering a work environment free of discrimination on the basis of sex, race, religion, national origin, gender, gender identity, gender expression, age, sexual orientation, military status, veteran status, or any other basis protected by federal, state or local law.