Embedded Linux software for Industrial and IoT targeted MPU development lead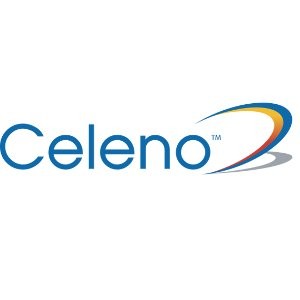 Celeno
Tokyo, Japan
Posted on Thursday, July 20, 2023
Renesas is one of the top global semiconductor companies in the world. We strive to develop a safer, healthier, greener, and smarter world, and our goal is to make every endpoint intelligent by offering product solutions in the automotive, industrial, infrastructure and IoT markets. Our robust product portfolio includes world-leading MCUs, SoCs, analog and power products, plus Winning Combination solutions that curate these complementary products. We are a key supplier to the world's leading manufacturers of the electronics you rely on every day; you may not see our products, but they are all around you.
Renesas employs roughly 21,000 people in more than 30 countries worldwide. As a global team, our employees actively embody the Renesas Culture, our guiding principles based on five key elements: Transparent, Agile, Global, Innovative, and Entrepreneurial. Renesas believes in, and has a commitment to, diversity and inclusion, with initiatives and a leadership team dedicated to its resources and values. At Renesas, we want to build a sustainable future where technology helps make our lives easier. Join us and build your future by being part of what's next in electronics and the world.
Background of Recruitment:
Purposes for industrial MPU are expanding from endpoints such as IoT to factories, data centors etc., and also the line-up of MPU is expanding. We are dealing to the situation by improving efficiency with commonized design for software that are used by MPU products, but due to the increasing performance of HMI, the strengthening security, the utilizing AI and so on, we must expand software line-up more to cope with such high functionalities. Not only to port Linux on MPU and to develop device drivers, but also device specific software such as graphics, security and AI are necessary to be developed. We are looking for a person who is willing to lead these developments.
Responsibilities:
Manages the team/projects that develop extensive Linux software for Industrial and IoT targeted microprocessors (MPU) to cope with the expansion of its line-up.
- Develop a common Linux software platform
- Port Linux kernel to each MPU products and develop device drivers etc.
- Develop board support packages (BSP) for reference boards: Requirements and specifications design, develop, release and user support
- Formulate development strategy of Linux software platform for industrial purposes
- Participate open source community activities
Required Skills and Work Experience:
MUST
- Experience for embedded software development (over five years)
- Experience for at least one of developments in regard to Linux, Graphics, Video codec, Security (over three years)
- Ability to understand the details of software controls from hardware specifications and to develop and debug the controls by oneself
- Basic knowledge of opensource licenses such as GPL, MIT, BSD, etc.
- Skilled for communications with stake holders in another division or customer etc.
WANT
- Experience for development of Linux kernel or Linux device drivers
- Knowledge of the Arm architecture such as Cortex-A and TrustZone, or the RISC-V architecture
- Knowledge of security for embedded products
- English skill: TOEIC score around 600