Staff HRBP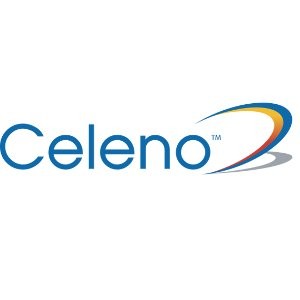 Celeno
People & HR
United States
Posted on Thursday, July 20, 2023
Job Type: Permanent - Full Time
Travel Required: 0%
Remote Work Available: Yes
Renesas is one of the top global semiconductor companies in the world. We strive to develop a safer, healthier, greener, and smarter world, and our goal is to make every endpoint intelligent by offering product solutions in the automotive, industrial, infrastructure and IoT markets. Our robust product portfolio includes world-leading MCUs, SoCs, analog and power products, plus Winning Combination solutions that curate these complementary products. We are a key supplier to the world's leading manufacturers of the electronics you rely on every day; you may not see our products, but they are all around you.
Renesas employs roughly 21,000 people in more than 30 countries worldwide. As a global team, our employees actively embody the Renesas Culture, our guiding principles based on five key elements: Transparent, Agile, Global, Innovative, and Entrepreneurial. Renesas believes in, and has a commitment to, diversity and inclusion, with initiatives and a leadership team dedicated to its resources and values. At Renesas, we want to build a sustainable future where technology helps make our lives easier. Join us and build your future by being part of what's next in electronics and the world.
Renesas Electronics America (REA) is looking for an exceptional HR professional to join our HR team responsible for supporting business leaders and employees across the US, enabling business success and a world-class employee experience.
This position offers the opportunity for office-based, remote, or hybrid options depending on location.
Key Areas of Focus:
Understanding business unit specific priorities, challenges, and goals across the US. Coordinating and aligning with Business Unit HRBPs and Centers of Excellence (COE) teams on those priorities and solutions.

Addressing countrywide HR issues and ensuring the delivery of a consistent employee experience.

Proactively highlighting trends and themes that may impact goals.

Partnering with employees, business leaders, COE's and Business Unit HRBPS to provide high quality, commercial advisory support on a broad range of employment topics.

Ensuring the effectiveness of all programs directly affecting employee experience in partnership with the relevant COEs.

Enabling a culture of balancing business needs with employee advocacy.

Supporting local talent planning in partnership with Global HR Business Partners and relevant COE's.

Monitoring changes and trends in local legislative requirements and updating and deploying policy revisions where appropriate, ensuring appropriate engagement with internal legal counsel where appropriate.

Advising and guiding business leaders, Business Unit HRBP's and CoE's on market requirements in relation to matters involving individual employees and teams (e.g. performance management, restructuring, changes to terms and conditions etc.)

Inputting to talent / retention / succession planning discussions to provide a local perspective.
Skills Needed to be Successful:
Ability to combine a creative, innovative approach with commercial ideas

Self-motivated and able to take initiative

Ability to build strong, credible relationships quickly and to be trusted at all levels of the organization

Excellent interpersonal skills and effective verbal and written communication skills

Strong persuasion and influencing skills

Ability to provide feedback to all levels of employees/managers

Results driven and delivery focused, with a high level of integrity

Organized and able to multitask with deep attention to detail

Ability to work under pressure in a fast-paced, ambiguous environment

Ability to collaborate with peers, other HR partners, and business leaders

Solid problem-solving skills

Strong project management skills

Strong business acumen
Renesas Electronics America is an equal opportunity and affirmative action employer, committed to celebrating diversity and fostering a work environment free of discrimination on the basis of sex, race, religion, national origin, gender, gender identity, gender expression, age, sexual orientation, military status, veteran status, or any other basis protected by federal, state or local law.