System Validation Engineer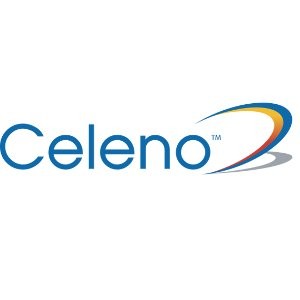 Celeno
Tokyo, Japan
Posted on Friday, July 21, 2023
Job Type: Permanent - Full Time
Travel Required: 0%
Remote Work Available: Yes
Renesas is one of the top global semiconductor companies in the world. We strive to develop a safer, healthier, greener, and smarter world, and our goal is to make every endpoint intelligent by offering product solutions in the automotive, industrial, infrastructure and IoT markets. Our robust product portolio includes world-leading MCUs, SoCs, analog and power products, plus Winning Combination solutions that curate these complementary products. We are a key supplier to the world's leading manufacturers of the electronics you rely on every day; you may not see our products, but they are all around you.
Renesas employs roughly 21,000 people in more than 30 countries worldwide. As a global team, our employees actively embody the Renesas Culture, our guiding principles based on five key elements: Transparent, Agile, Global, Innovative, and Entrepreneurial. Renesas believes in, and has a commitment to, diversity and inclusion, with initiatives and a leadership team dedicated to its resources and values. At Renesas, we want to build a sustainable future where technology helps make our lives easier. Join us and build your future by being part of what's next in electronics and the world.
[Assignment (Plan)]
Location : Musashi
[Role and Responsibility]
- Create system test strategy to validate the strength and quality of Renesas SoC/MCU systems (HW/SW/Development environment)
- Develop test plans and specifications to validate use cases and system requirements
- Design of test application and test automation verification environment and framework for analysis of test execution results
- Judge test results and make GO/No GO decisions for next steps
- Align specifications with internal development teams and stakeholders
[Background]
The value of vehicle is changing from the conventional "Running, Turning, and Stopping" to the value created by applications and software, such as "automated driving and connected". We at Renesas need to change from being just a device vendor to a solution vendor that provides applications, software, and development environments in close collaboration with our customers and partners. We are developing systems (HW, SW, development environment) that leverage the Renesas device portfolio to realize Software Define Vehicles as our strength, and it is very important to verify and deliver this strength to our customers. Verification requires the creation of strategy/plan/specification and innovative verification systems that includes verification environment/pattern development, execution and analysis.
We have great colleagues and an environment globally where we respect each other's abilities and ideas and actively exchange open feedback in order to quickly take on the challenges necessary to achieve our goals. We are looking for new colleagues to grow with us and share our goals.
[Required Skills and Work Experience]
Must
- MSc/BSc degree in Computer Science, Information Engineering, Electronic Engineering, or equivalent practical experience
- Minimum of 5 years of experience in system validation or 10 years of experience in software development
Want
- Experience in medium to large scale system design for consumer electronics, industrial equipment, automotive/ECU, etc.
- Knowledge of bulding of test stategy, test specification and test automation environment
Required Language Skills
・English : Business level TOEIC score around 700
・Japanese : Business level