Sr Analog Engineer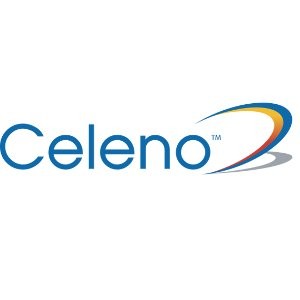 Celeno
Austin, TX, USA
Posted on Friday, July 21, 2023
Renesas Electronics Americas (REA) brings together the strong financial foundation of a multi-billion dollar global operation and the flexibility and velocity of a smaller organization. A result of the combination of Renesas, IDT,Dialog and Intersil, REA has a deep portfolio of technology, a strong customer base and big ambitions to grab more market share on a global stage. Our engineers, marketers, sales and support teams are all unified in our goal to create an environment where creativity thrives, where results are rewarded and where diversity is valued. REA is developing technologies for the latest advances in mobile computing, secured connected devices, autonomous driving, smart homes and factories and more. Our solutions are at the heart of products developed by the major innovators around the world.
Renesas Electronics, the number one global supplier of microcontrollers and a leader in semiconductors, delivers trusted embedded design innovation that enables billions of connected, intelligent devices to enhance the way people work and live - securely and safely.
REA is seeking a Analog Mixed-Signal IC Design Engineer for our Infrastructure Power team in Austin, TX. Reporting to the Design Engineering Manager, you will have responsibility for the design, verification and validation of power management IC's that supply power to the world's largest and most advanced computing platforms. Your responsibilities encompass the full design cycle which spans product definition through IC validation.
Responsibilities
Perform transistor-level design of power management IC's & high-speed interfaces

Oversee the work of mask layout staff in IC floor-planning and power-planning, block level layout and top-level integration

Participate in test specification development and Test Engineering support

Execute lab validation and datasheet compliance testing
Required Skills and Qualifications
MS or PhD in Electrical Engineering with coursework in analog/mixed signal IC design & test

Thorough knowledge of two or more fields

Data converter architecture and design

Precision clocking: oscillators, PLLs, DLLs

Transistor-level analog design with solid understanding of precision circuit requirements and topologies

RTL and custom logic in support of high-speed data paths in mixed-signal designs

Analog building blocks: references, amps, oscillators, LDO's

Cadence Simulation, LVS & DRC tools

Previous research work or internship experience related to the position
Preferred Skills and Qualifications
Behavioral modeling/verification of analog and mixed signal circuits in SystemVerilog (preferred)/verilogAMS

Experience with power management circuits

Silicon debug skills

Automated bench testing

Solid understanding of layout and experience with advanced CMOS processes