Sr Staff Validation Engineer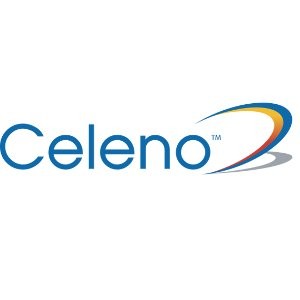 Celeno
Tokyo, Japan
Posted on Tuesday, July 25, 2023
Job Type: Permanent - Full Time
Remote Work Available: Yes
Renesas is one of the top global semiconductor companies in the world. We strive to develop a safer, healthier, greener, and smarter world, and our goal is to make every endpoint intelligent by offering product solutions in the automotive, industrial, infrastructure and IoT markets. Our robust product portolio includes world-leading MCUs, SoCs, analog and power products, plus Winning Combination solutions that curate these complementary products. We are a key supplier to the world's leading manufacturers of the electronics you rely on every day; you may not see our products, but they are all around you.
Renesas employs roughly 21,000 people in more than 30 countries worldwide. As a global team, our employees actively embody the Renesas Culture, our guiding principles based on five key elements: Transparent, Agile, Global, Innovative, and Entrepreneurial. Renesas believes in, and has a commitment to, diversity and inclusion, with initiatives and a leadership team dedicated to its resources and values. At Renesas, we want to build a sustainable future where technology helps make our lives easier. Join us and build your future by being part of what's next in electronics and the world.
[Background of Recruitment]
Renesas aims to become the world's third-largest embedded semiconductor manufacturer with revenues exceeding US$20 billion by 2030.
To achieve this target, we are investing heavily in our research and development of new cutting edge semiconductors primarily for the rapidly
growing Automotive and Industrial markets
This team is developing analog power products that are being heavily used in current and next generation of automobiles.
[Responsibilities]
 •Operate as a Silicon validation engineer.
 •Ability to understand device functions and work proactively to close any gaps in understanding.
 •Work in cross functional team to develop new products in Automotive and Industrial markets.
 •Summarize data and analyse performance to requirements.
 •Design needed hardware and see it through fabrication and checkout.
 •Give regular updates on status to team and communicate any issues.
 •Identify more efficient and effective ways to do the job
[Required Skills and Work Experience]
[Must]
- Bachelors degree in Electrical Engineering, Electronics, Physics or similar degree
- 3+ Years experience in the semiconductor industry working in IC design, test or validation roles
- Validation Planning: Setup a validation plan based on the product specification and track validation progress.
       Align with System/Design/Test teams to streamline overall efforts.
- Test Bench Development: Design, setup and maintain mechanical & electrical test benches for different products.
        Develop automated IC characterization programs.
- Validation Testing: Execute electrical validation and characterization of mixed-signal-ICs and building blocks according to the validation plan.
Summarize validation results and generate a product validation report. Support root cause analysis in case of functional
or parametric specification compliance issues.
- Correlation with ATE: Carry out correlation measurements between automated production test equipment (ATE) and laboratory equipment.
- Documentation: Document test bench setups and characterization steps.
- Programming: C++, Python
[Want]
- Languages: Japanese and English is a plus
[Required Language Skills]
[English]Can have daily conversation (TOEIC 600)
[Japanese]Business Level