Sr Staff FAE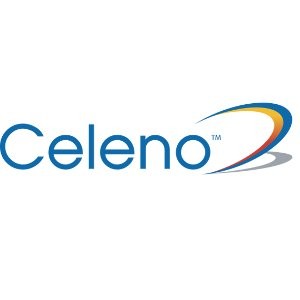 Celeno
Milpitas, CA, USA
Posted on Tuesday, July 25, 2023
Renesas is one of the top global semiconductor companies in the world. We strive to develop a safer, healthier, greener, and smarter world, and our goal is to make every endpoint intelligent by offering product solutions in the automotive, industrial, infrastructure and IoT markets. Our robust product portfolio includes world-leading MCUs, SoCs, analog and power products, plus Winning Combination solutions that curate these complementary products. We are a key supplier to the world's leading manufacturers of the electronics you rely on every day; you may not see our products, but they are all around you.
Renesas employs roughly 21,000 people in more than 30 countries worldwide. As a global team, our employees actively embody the Renesas Culture, our guiding principles based on five key elements: Transparent, Agile, Global, Innovative, and Entrepreneurial. Renesas believes in, and has a commitment to, diversity and inclusion, with initiatives and a leadership team dedicated to its resources and values. At Renesas, we want to build a sustainable future where technology helps make our lives easier. Join us and build your future by being part of what's next in electronics and the world.
Renesas has an opportunity for a Digital Field Applications Engineer (FAE) located near our Milpitas, California office. The primary area of focus will be microcontroller applications across a wide range of electronic markets, including the use of Renesas' industry leading ARM Cortex-M based RA family and also proprietary cores in the 32-bit (RX series) and 16-bit (RL78 series). Related experience in MPU (Linux), and Wireless Connectivity is a plus. Tasks include customer portfolio presentations, design recommendations, technical reviews and analysis, and support of customer design debug efforts. The individual should be skilled at presenting to a large group, as well as being proficient in the lab environment with electronic diagnosis equipment. There will be frequent interaction with other groups and team members to help drive new business.
Minimum Requirements
BS Electrical, Electronic or Computer Engineering with 7+ years of microcontroller application experience.
To be effective in this role, this engineer is expected to:
Recommend and implement MCU and MPU/SoC solutions to customers

Establish close working relationships with both direct sales and distribution in support of customers

Establish close working relationships with relevant marketing partners in support of customers

Take customers' designs to revenue by providing prompt & thorough technical support

Use expert knowledge to tailor feedback to the product division for new product development

Present at Renesas technical conferences and facilitate product specific customer training sessions

Some travel, as needed, to multiple locations for customer engagements (10% of the time or less)
Preferred Qualifications
7+ years of experience that includes microcontroller and processor hardware, firmware, system software and system integration experience.

Strong code development and debugging skills in embedded C with and without an RTOS.

Experience with reviewing schematics and understanding PCB layout.

Experience with ARM based automotive core architectures (Cortex-A, M & R).

Experience with a wide range of MCU/MPU peripheral interfaces; Ethernet, CAN, UART, SPI, USB, I2C, and analog channels.

Excellent interpersonal skills are mandatory, as customer interface will be a significant aspect

Must be a self-motivated team player who is able to take direction, manage multiple tasks simultaneously, and communicate effectively.
Renesas Electronics America is an equal opportunity and affirmative action employer, committed to celebrating diversity and fostering a work environment free of discrimination on the basis of sex, race, religion, national origin, gender, gender identity, gender expression, age, sexual orientation, military status, veteran status, or any other basis protected by federal, state or local law