Pricing strategy and product marketing for division products (REN-CORE)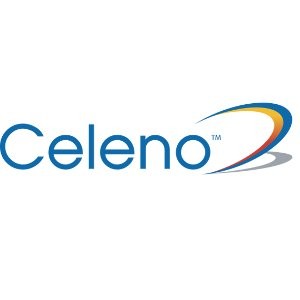 Celeno
Marketing & Communications, Product
Tokyo, Japan
Posted on Friday, July 28, 2023
Job Type: Permanent - Full Time
Travel Required: Up to 25%
Remote Work Available: Yes
Renesas is one of the top global semiconductor companies in the world. We strive to develop a safer, healthier, greener, and smarter world, and our goal is to make every endpoint intelligent by offering product solutions in the automotive, industrial, infrastructure and IoT markets. Our robust product portolio includes world-leading MCUs, SoCs, analog and power products, plus Winning Combination solutions that curate these complementary products. We are a key supplier to the world's leading manufacturers of the electronics you rely on every day; you may not see our products, but they are all around you.
Renesas employs roughly 21,000 people in more than 30 countries worldwide. As a global team, our employees actively embody the Renesas Culture, our guiding principles based on five key elements: Transparent, Agile, Global, Innovative, and Entrepreneurial. Renesas believes in, and has a commitment to, diversity and inclusion, with initiatives and a leadership team dedicated to its resources and values. At Renesas, we want to build a sustainable future where technology helps make our lives easier. Join us and build your future by being part of what's next in electronics and the world.
Hiring Background:
Our division has many general-purpose analog product families and is promoting global sales expansion, mainly for industrial use. The number of new registrations is increasing, and there is a growing demand for appropriate pricing and timely sales promotion in each region. We would like to strengthen resources who can carry out their duties while communicating with related departments and person in charge globally.
Responsibilities:
・Do detailed market analyses for division's REN-CORE analog products (memory, photocouplers, etc.) and generate strategy recommendations to optimize revenue and margin.
・Coordinate between the Business Unit and Sales to provide training and monitor sales opportunities.
・Propose sales promotional strategy for the product that is in charge of product marketing, and expand sales promotion tools (product introduction materials for customers, sales promotion materials for sales, etc.).
・Support D-in activities, follow up on progress, and approve D-in applications. In addition, expanding sales of new products, we will also handle EOL products.
・Plan pricing strategies based on market price trends and competitive conditions, determine prices, and maximize sales and profits.
・Set prices and related information for regularly published price lists, and respond to price reply to requests for quotations. In addition, we will respond to price-related systems such as registration of price information in the system.
Required Skills and Work Experience
MUST
・Sales and promotion experience or marketing experience 5 years or more
・Communication skills with customers, internal and external stakeholders
・Language Skill(Fluent Japanese &Business level English :TOEIC Score around 600 )
WANT
・Experience in analog product marketing, operation or FAE
・Product strategy formulation/execution experience