System Architect - SOC And MCU Automotive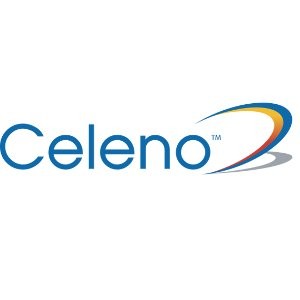 Celeno
IT
Swindon, UK
Posted on Saturday, July 29, 2023
The Role
Win business
• Work closely with key customers to understand their priorities and influence their system architecture such that we are well positioned to compete.
• Interface with customers and translate customer technical requirements into specification documents that match wider market requirements.
• Provide consultation and guidance to marketing activities and participate at customer meetings as required.
• Consult on RFI, RFP, RFQ and early stage discussions to respond successfully with use of our portfolio IPs.
• Negotiate with engineering and marketing to finalize specification on marketing winning products.
• Engage with all stakeholders (design engineering, Field Applications Engineering, Test engineering, Process engineering, QA, marketing, senior management) to ensure device specifications meet market requirements and the specification is technically achievable (functionality, footprint, cost, timeframe).
Innovation
• Generate architecture ideas and define system concepts for future-oriented Automotive ICs. Provide innovative IP topologies and technologies that can be leveraged across future products to lead to performance boost, reuse or cost reduction.
• Undertake technical feasibility studies for custom applications and develop winning architectures and technical specifications for those devices.
New Systems/IPs/Technologies development
• Own the responsibility of a successful implementation of proposed new Systems, IP topologies or technologies and monitor their execution to make sure development meets agreed specification. Provide advice and discuss trade-offs during development. In some cases, lead development teams during the execution phase including those in partner organisations.
• Organize, drive and participate in Workshops. Keep execution teams up to date on new Systems and new IP topologies and technologies development and/or improvements aimed to meet requirements of future products.

Understanding competition and industry trends
• Conduct competitive analysis in order to take decisions on new developments and contribute to the differentiation of products. Provide comparison of proposed devices to competitive devices.
• Understand and communicate technical trends, industry standards, product trends on the market and customer's existing and future need in selected applications. Bring the necessary knowledge of different application-level aspects. Increase the awareness and technical competence of different groups in the company.

Your Profile
• Very good understanding of Automotive systems and newest applications like xEV, ADAS and IVI.
• Understanding of technical requirements and future trends in the areas of Automotive power and battery management, sensors and power devices, SOC and MCU systems.
• Detailed technical experience in system definition/concept engineering within the Automotive semiconductor industry with particular focus on PMIC, BMIC, Sensors, Power devices and SOC/MCU.
• Able to perform engineering calculations and to develop architecture concepts of high interest to customers using Renesas's best practices.
• Focusing on improving system level electrical performances and workflows to reduce time to market and costs.
• Evidence of identifying new opportunities, defining roadmaps, and new products for new applications.
• Outstanding customer facing skills.
• Able to establish and maintain relationships with key customers, key field team, and engineering teams. Cooperating with support departments and functions (internal/external).
• Excellent open communication skills (written and spoken).
• Positive thinking, good communication skills and team-player.
• Goal driven, ability to set clear objectives and measure results.
• Master Degree or PhD in Electrical Engineering or comparable.
• Professional background in analog or mixed-signal chip design.
• Average of 5 years of work experience Automotive system architecture

Renesas Electronics Corporation (TSE: 6723) empowers a safer, smarter and more sustainable future where technology helps make our lives easier. A leading global provider of microcontrollers, Renesas combines our expertise in embedded processing, analog, power and connectivity to deliver complete semiconductor solutions. These Winning Combinations accelerate time to market for automotive, industrial, infrastructure and IoT applications, enabling billions of connected, intelligent devices that enhance the way people work and live. Learn more at renesas.com. Follow us on LinkedIn, Facebook, Twitter, YouTube, and Instagram.
Renesas' mission, To Make Our Lives Easier, is underpinned by our company culture, TAGIE. TAGIE stands for Transparent, Agile, Global, Innovative and Entrepreneurial. Our goal is to embed this unique culture in everything we do to succeed as a company and create trust with our diverse colleagues, customers and stakeholders.
We are committed to creating a diverse culture where everyone is included and feels a sense of belonging. For more information, please read our Diversity & Inclusion Statement.