Digital circuit design engineer for automotive SoC design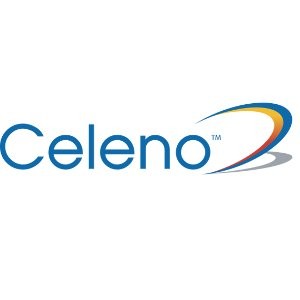 Celeno
Design
Tokyo, Japan
Posted on Tuesday, August 1, 2023
Job Type: Permanent - Full Time
Remote Work Available: Yes
Renesas is one of the top global semiconductor companies in the world. We strive to develop a safer, healthier, greener, and smarter world, and our goal is to make every endpoint intelligent by offering product solutions in the automotive, industrial, infrastructure and IoT markets. Our robust product portolio includes world-leading MCUs, SoCs, analog and power products, plus Winning Combination solutions that curate these complementary products. We are a key supplier to the world's leading manufacturers of the electronics you rely on every day; you may not see our products, but they are all around you.
Renesas employs roughly 21,000 people in more than 30 countries worldwide. As a global team, our employees actively embody the Renesas Culture, our guiding principles based on five key elements: Transparent, Agile, Global, Innovative, and Entrepreneurial. Renesas believes in, and has a commitment to, diversity and inclusion, with initiatives and a leadership team dedicated to its resources and values. At Renesas, we want to build a sustainable future where technology helps make our lives easier. Join us and build your future by being part of what's next in electronics and the world.
[Background of Recruitment]
SoC products for automotive applications are key components for realizing the electronic and high-functionalization of automobiles,
as represented by the "CASE".
In addition to the need for higher speed and lower power consumption of basic performance parts, a wide range of technologies
must be integrated, including high-speed interface (DDR, SerDes, etc.) support, functional safety support, advanced security support,
support for AI engines such as neural networks and other cutting-edge technologies, and implementation of large-scale circuits with
short time-to-market.
We are looking for a development leader/engineer for digital circuit design to promote the development of these elemental technologies
and their integration into SoCs in cooperation with domestic and overseas partner companies.
[Responsibilities]
Digital circuit design/verification for automotive SoC (R-Car series)
[Job description]
 - Logic design and verification of IP for SoC
 - IP adoption and integration into products
 - Logic design and verification team management
[Required Skills and Work Experience]
[Must]
  - Experience of LSI logic design and verification
  - Experience of LSI logic synthesis and timing design
[Want]
  - Experience of team management in LSI development
  - Experience of LSI evaluation with evaluation board
  - Knowledge of software
[Required Language Skills]
[English]Can have daily conversation; TOEIC 600)
[Japanese]Business level