Associate Customer Service Rep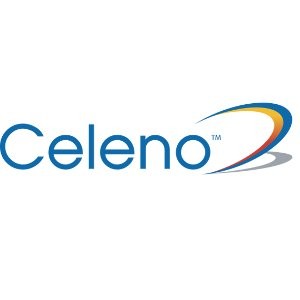 Celeno
Customer Service
Sofia City Province, Bulgaria
Posted on Tuesday, August 1, 2023
Renesas is looking for an Associate Customer Service Representative based out of Sofia, Bulgaria.
Our Customer Service, Global Account Operations and Inside Sales team is looking for a recent graduate to join our newly created Central Customer Service team. The Associate Customer Service Representative role is the tactical first level support contact for order placement and fulfilment for both direct and distribution customers. You will represent Renesas with the customer ensuring satisfaction and loyalty through clear and accurate communication and problem resolution.
Your Responsibilities:
Daily operational customer interface. Responsible for all day-to-day customer order management and related activities. Including managing EDI feeds, Manual order entry and backlog maintenance, and following-up to ensure they are scheduled and fulfilled.

Responding to customer enquiries in a timely and professional manner including all standard inquiries (LT, MoQ, availability etc.), RMA, escalation support and order improvement tracking.

Works closely with regional CSR, Sales, GAO, customer purchasing sites / asset teams. Supporting regional CSR or GAO with escalation status updates by communicating resolutions and logistical tracking

Entering price quote request for direct accounts and communicating approved pricing

Reviewing RMA requests and following internal guidance for processing

Handle transactional activities across different systems, reports and procedures.

Follow business controls per policies and procedures ensuring audit compliance.
Your Profile:
Bachelor's degree in business, marketing, finance or similar field.

New College Graduate or maximum of 2 years' experience in customer service, sales support or similar role.

Detail-oriented self-starter with organizational and problem-solving skills.

Good team player with the ability to work in teams and cross regions with a proactive approach, consistently delivering high-quality customer service with focus on building relationships and achieving quality results

Ability to adapt to change, work across different ERP systems, reports & procedures in a fast-paced environment with a good resilience to stress.

Advanced command of English both spoken and written. Demonstrating clear and concise written and verbal communication to internal and external stakeholders
Renesas Electronics Corporation (TSE: 6723) empowers a safer, smarter and more sustainable future where technology helps make our lives easier. A leading global provider of microcontrollers, Renesas combines our expertise in embedded processing, analog, power and connectivity to deliver complete semiconductor solutions. These Winning Combinations accelerate time to market for automotive, industrial, infrastructure and IoT applications, enabling billions of connected, intelligent devices that enhance the way people work and live. Learn more at renesas.com. Follow us on LinkedIn, Facebook, Twitter, YouTube, and Instagram.
Renesas' mission, To Make Our Lives Easier, is underpinned by our company culture, TAGIE. TAGIE stands for Transparent, Agile, Global, Innovative and Entrepreneurial. Our goal is to embed this unique culture in everything we do to succeed as a company and create trust with our diverse colleagues, customers and stakeholders.
We are committed to creating a diverse culture where everyone is included and feels a sense of belonging. For more information, please read our Diversity & Inclusion Statement.