Produktionsmitarbeiter (m/w/d)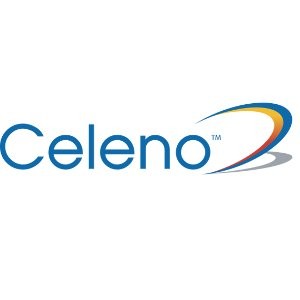 Celeno
Bingen, Germany
Posted on Wednesday, August 2, 2023
Für unseren Standort Bingen suchen wir Produktionsmitarbeiter (m/w/d) zur Verstärkung unseres Teams. Die täglichen Aufgaben dieser Position umfassen das fertigstellen der Bestellung und das qualitätsgerechte Ausliefern der bestellten Lieferaufträge. Selbstständiges Bedienen und Beladen der Handhabungsgeräte sowie Durchführung von speziellen manuellen Prüfaufgaben und Dienstleistungen nach Arbeitsanweisung durch den Vorgesetzten.
Sicherstellung der Qualität gemäß den Renesas-Standards und -Spezifikationen, dass das Produkt gemäß den gegebenen Anweisungen gehandhabt wird

Einhaltung des Standards des etablierten Qualitätsmanagementsystems, der Arbeitssicherheit und der Unfallverhütung sowie des vorbeugenden Gesundheitsschutzes, so dass Schäden an Personen und Material vermieden werden

Rückmeldung zu Wartungsfragen und Trends im Zusammenhang mit Fehlern und deren Ursachen

Vorschlagen von Ideen zur Kosteneinsparung

Prüfung und Übergabe der Halbleiterbauelemente innerhalb des vorgeschriebenen Zeitrahmens an die Logistikabteilung gemäß dem Produktionsplan

Sicherstellung der Qualität der geprüften und gelieferten Produkte durch Befolgung unserer internen Verfahren

Werterhaltende Pflege und Wartung von Maschinen, Anlagen und sonstigen technischen Einrichtungen

Die Produktionsergebnisse können in den statistischen Datenblättern und Logfiles dargestellt werden.
Ihr Profil
Hohes Qualitätsbewusstsein und technisches Grundverständnis für die Produktionsabläufe in der Halbleiterindustrie

Gute Problemlösungsfähigkeiten

Selbstständiges Arbeiten mit minimaler Überwachung

Fähigkeit zu Schichtarbeit und/oder flexiblen Arbeitszeiten

Fähigkeit zur Teamarbeit, um kooperativ zu arbeiten und mit Menschen auf allen Ebenen in Kontakt zu treten

Kontinuierlicher Verbesserungsprozess

Grundlegende Englischkenntnisse
Renesas Electronics Corporation (TSE: 6723) empowers a safer, smarter and more sustainable future where technology helps make our lives easier. A leading global provider of microcontrollers, Renesas combines our expertise in embedded processing, analog, power and connectivity to deliver complete semiconductor solutions. These Winning Combinations accelerate time to market for automotive, industrial, infrastructure and IoT applications, enabling billions of connected, intelligent devices that enhance the way people work and live. Learn more at renesas.com. Follow us on LinkedIn, Facebook, Twitter, YouTube, and Instagram.
Renesas' mission, To Make Our Lives Easier, is underpinned by our company culture, TAGIE. TAGIE stands for Transparent, Agile, Global, Innovative and Entrepreneurial. Our goal is to embed this unique culture in everything we do to succeed as a company and create trust with our diverse colleagues, customers and stakeholders.
We are committed to creating a diverse culture where everyone is included and feels a sense of belonging. For more information, please read our Diversity & Inclusion Statement.