Project management of SW tool development for automotive SoC/MCU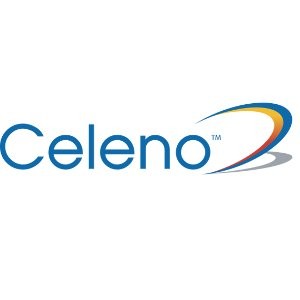 Celeno
Administration
Tokyo, Japan
Posted on Wednesday, August 2, 2023
Job Type: Permanent - Full Time
Remote Work Available: Yes
Renesas is one of the top global semiconductor companies in the world. We strive to develop a safer, healthier, greener, and smarter world, and our goal is to make every endpoint intelligent by offering product solutions in the automotive, industrial, infrastructure and IoT markets. Our robust product portolio includes world-leading MCUs, SoCs, analog and power products, plus Winning Combination solutions that curate these complementary products. We are a key supplier to the world's leading manufacturers of the electronics you rely on every day; you may not see our products, but they are all around you.
Renesas employs roughly 21,000 people in more than 30 countries worldwide. As a global team, our employees actively embody the Renesas Culture, our guiding principles based on five key elements: Transparent, Agile, Global, Innovative, and Entrepreneurial. Renesas believes in, and has a commitment to, diversity and inclusion, with initiatives and a leadership team dedicated to its resources and values. At Renesas, we want to build a sustainable future where technology helps make our lives easier. Join us and build your future by being part of what's next in electronics and the world.
[Background of Recruitment]
Renesas has a wide range of automotive semiconductor products (MCUs, SOCs, power devices, etc.) and boasts the second largest market
share in the world, and its semiconductor products are installed in automobiles worldwide.
On the other hand, the current automotive industry is said to be undergoing a once-in-a-century transformation, and the E/E (electrical and
electronic) architecture of automobiles is changing dramatically with the development of CASE.
In this era of change, Renesas believes that its important mission is to support customers' product development not only with semiconductor
products but also with system solutions including software and its development environment. In order to support car manufacturing in the
software-first era and provide new value, we believe it is important to break away from the conventional concept of in-vehicle embedded
software development and propose and realize software solutions that contribute to the realization of Shift-Left development to our customers.
With these backgrounds, we urgently need to strengthen our operations to control multiple software and tool development teams in Japan and
overseas to ensure that systems with the desired functionality and performance are developed on time and within budget, and to accurately
grasp the status and address any problems.
We are looking for people who are willing to take on this challenge with us.
[Responsibilities]
Project management of software and tool development for automotive SoC/MCU
- Define development work by domestic and overseas software/tool development teams and prepare project plans.
- Monitor the status of development through meetings and development reviews, and provide coordination and instructions when problems occur.
- Review & deliver the deliverables of each development team and the integrated system deliverables
[Required Skills and Work Experience]
[Must]
- Experience in software development project management
- Experience in software development in accordance with software development process definitions such as CMMI/Automotive SPICE
[Want]
- Basic knowledge of project management (PMBOK, etc.)
- Embedded software development
[Required Language Skills]
[English]Business Level(TOEIC 700)
[Japanese]Business Level