Test Lead Development Engineer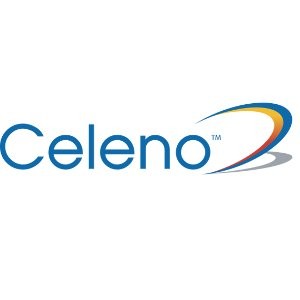 Celeno
Software Engineering, Sales & Business Development
Ipoh, Perak, Malaysia
Posted on Monday, August 7, 2023
Position: Staff/Senior Test Development Lead Engineer
Location: Penang, Malaysia
Position Overview:
Renesas is a world leader in power management and timing expertise, delivering industry-leading performance, highest efficiency, broadest range of solutions, and highest reliability. Our power management and timing ICs serve a diverse range of industries, including infrastructure, mobile, industrial, automotive, and aerospace. Our solutions are at the heart of products developed by the major innovators around the world. Join us and be part of what's next in electronics.
We are looking for test development engineers who can further develop their expertise with Renesas' Power management and Timing Products Division.
The incumbent will be responsible for the test development of power management (Switching regulators, LDO regulators) & timing products (Oscillators, PLLs, Clock generators). The engineer will be involved with the entire New Product Development Process (NPDP) that starts from feasibility, DFT, test H/W design, test plan, device bring up, ATE characterization, all the way to offshore production test program release. It is test development engineer's job to
Design, develop and debug hardware and software solutions for characterization, qualification, and production release of each new Power Management & Timing products.

Work with design and application engineers in defining and developing test methodologies, test plans, test modes and DFT meeting to product datasheet.

Define test schematics and review layout of printed circuit boards for Probe/ Final testing.

Develop ATE test solutions in C/C++ language using Teradyne FLEX/J750 or Advantest V93K tester platforms.

Debug test programs, correlate data, and optimize test time for production release.

Support manufacturing offshore for test yield improvement, test program optimization for failure analysis and test time reduction efforts

Manage and maintain test projects milestones that aligns with product work plan and release dates.

Ensure that each device shipped meets Renesas's high quality standards.
Required Skills and Work Experience:
Minimum Bachelors Degree in Electrical & Electronic Engineering

Preferable with > 3 years of experience in analog, mixed-signal IC product test development and product characterization using Automated Test Equipment (ATE)

Programming knowledge on ATE tester platforms (Teradyne uFlex/iFlex/J750 Systems, Advantest V93K)

Knowledge of analog/timing/digital/power devices. Familiarity with timing products (e.g. Oscillators, PLLs, Clock generators) would be a plus.

Excellent problem-solving ability (8D, Why-Why Analysis, Process & Manufacturing challenges)

Strong data analysis skills and familiar with Statistical Tools (PDF Exensio/ JMP/ DataPower)

Strong communication and interpersonal skills to interact with people at all levels

Conducts with utmost honesty and integrity

Self-directed with strong desire to be part of a winning team

Proficient with Microsoft Office Software (Word, Excel, PowerPoint, Outlook)