Senior Staff Product Marketing Engineer for Virtual Platforms (f/m/d)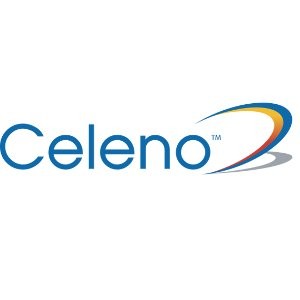 Celeno
Marketing & Communications, Product
Düsseldorf, Germany
Posted on Friday, August 11, 2023
Renesas is one of the largest automotive chip manufacturers in the world, boasting the second largest market share of automotive Microcontrollers (MCUs), System-on-Chips (SoCs), and power devices. In the era of 'software defined vehicles' Renesas is offering R-Car SoCs family to support high-performance compute demands of ADAS, Infotainment and Gateway applications. With the evolution of autonomous driving and digital transformation (DX), software (SW) in the automotive industry is becoming increasingly important; software can exceed 50 million lines or more in each vehicle. Renesas mission is to provide not only semiconductor products but also software development environment and tools to support our customers' product development.
Renesas is developing its simulators and tools offerings for Virtual Simulation Environment of SoCs and MCUs, to help customers develop software for ECUs / vehicles. Our team is innovating HW systems simulators offerings for MILs, SILS, SPILS, vHILS to enable left-shift on software development. Renesas believes that it is important for our business to break away from the conventional concept of in-vehicle embedded software development and propose / implement Virtual Simulation Environment that contributes to realize DX of vehicle development.
Renesas is looking for colleagues who are willing to take on this challenge with us.
Your Location: EMEA/Germany, France. USA/Farmington Hills
Your Role Descriptions
Support Virtual Simulation Environment development activities for R-Car SoC and MCU products

Define and drive products roadmap with internal and external stakeholders: Sales/Marketing/HW Design/Quality

Adopt up-to-date technologies and product improvements. Research technology of Virtualization, Modeling, Simulation, Digital Twin, MBD/MBSE, PLM, …

External engagements with EDA vendors, IP and technology suppliers
OEMs/Tier1 customers engagements and consider automotive market dynamics in product roadmap/definition

Technology scouting and partnerships with cutting-edge companies (e.g., tool vendors, system integrator, engineering service, etc.), universities, research lab
Your Profile
Bachelor's/Master's degree in Electronics or related areas

10+ years of experience in automotive/virtual platform/SW development/HW modeling

Experience in developing or extensively using simulators (MILS/SILS/SPILS/vHILS). Understanding of simulation techniques using SystemC, QEMU, Emulators etc. SoC/MCU device development experience.

Knowledge of virtualization technology and (embedded) SW development
Experience in discussing semiconductor device specification.

Knowledge of CPU architecture or auto-creation of SW code.

Ability to plan and execute new and unconventional initiatives.

Excellent communication/presentations skills internally and customer engagements
Renesas Electronics Corporation (TSE: 6723) empowers a safer, smarter and more sustainable future where technology helps make our lives easier. A leading global provider of microcontrollers, Renesas combines our expertise in embedded processing, analog, power and connectivity to deliver complete semiconductor solutions. These Winning Combinations accelerate time to market for automotive, industrial, infrastructure and IoT applications, enabling billions of connected, intelligent devices that enhance the way people work and live. Learn more at renesas.com. Follow us on LinkedIn, Facebook, Twitter, YouTube, and Instagram.
Renesas' mission, To Make Our Lives Easier, is underpinned by our company culture, TAGIE. TAGIE stands for Transparent, Agile, Global, Innovative and Entrepreneurial. Our goal is to embed this unique culture in everything we do to succeed as a company and create trust with our diverse colleagues, customers and stakeholders.
We are committed to creating a diverse culture where everyone is included and feels a sense of belonging. For more information, please read our Diversity & Inclusion Statement.