Produktionsmitarbeiter (m/w/d)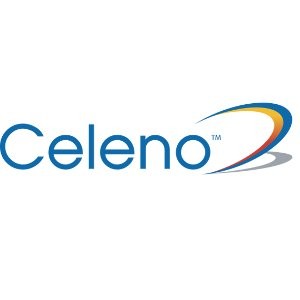 Celeno
Dresden, Germany
Posted on Friday, August 11, 2023
Wir suchen engagierte Produktionsmitarbeiter / Quereinsteiger / Mitarbeiter / Operators (w/m/d) für unseres Test Competence Center, die Lust haben, in die aufregende Welt der Halbleiterproduktion einzutauchen. Unser Unternehmen ist ein Vorreiter in dieser Industrie und wir bieten Dir die Möglichkeit, Dich in einem zukunftsorientierten und dynamischen Arbeitsumfeld zu entfalten und Dein Potenzial voll auszuschöpfen.
Wir suchen Menschen, die bereit sind, sich weiterzuentwickeln und neue Herausforderungen anzunehmen. Wenn du dich qualifizieren möchtest, bieten wir dir bei uns im Unternehmen die Möglichkeit dazu. Werde Teil unseres Teams und arbeite mit uns gemeinsam an der Zukunft der Halbleiterindustrie.
Unser Team in Dresden sucht zum nächstmöglichen Zeitpunkt motivierte Quereinsteiger / Mitarbeiter / Operators (m/w/d) aus allen Bereichen, für folgende Aufgaben:
Jobübersicht
Anlagenbetrieb und -aufbau im Wafertest/ Endtest - Durchführung von Chargenstart/-ende und Prozess

Kontrollen nach Vorgabe - Umsetzung von Korrekturmaßnahmen bei Prozessabweichungen

Umsetzung von Produktionssteuerungsvorgaben (z. B. Betriebsmittelbelegung, Chargenplanung)

Durchführung der Losannahme und Erhalt der Loskontrolle

Durchführung logistischer Aufgaben nach Vorgabe (z. B. Losaufteilung, Loszusammenführung, Losstopp)

Dokumentation der Arbeitsergebnisse (z. B. MES-System, LotTraveler)

Durchführung spezieller Messaufgaben nach EngineeringRequest

Unterstützung bei der Einarbeitung neuer Mitarbeiter im Bereich Wafertest / Endtest

Identifizierung von Prozessstörungen und -abweichungen im Arbeitsbereich, Korrektur von Prozessabweichungen nach Vorgabe

Teilnahme an der Fehlersuche

Schichtsystem mit Planungssicherheit (4 Tage arbeiten, 4 Tage frei)
Anforderungen (Kenntnisse, Qualifikationen, Erfahrungen):
Kenntnisse PC-Software; MS Office

Selbstständige, engagierte Arbeitsweise und hohe Einsatzbereitschaft

Hohes Verantwortungs- und Qualitätsbewußtsein

Gutes Kommunikationsvermögen und Teamfähigkeit, koordinative Fähigkeiten

Basiskenntnisse Englisch zum Verstehen von Anlagenmeldungen
Folgende Kenntnisse und Erfahrungen sind von Vorteil, jedoch nicht zwingend erforderlich:
Abgeschlossene Berufsausbildung Mikrotechnologe, Mechatroniker o.Ä

Fertigungsorientierte Kenntnisse

sehr gute Kenntnisse über den Fertigungs- und Prozessablauf im Wafertest/ Finaltest

sehr gute Kenntnisse MES System und fertigungsrelevanter Applikationen

sehr gute Kenntnis und Erfahrung in der Bedienung von Anlagen im Produktionsbereich
Zusatzleistungen:
Leistungsorientierter Bonus

Job Ticket

Kantine mit Arbeitgeberzuschuss

VWL - vermögenswirksame Leistungen

Kostenlose Heißgetränke

Weiterbildungsmöglichkeiten

Angebot von Physiotherapie

Kindergartenzuschuss

Zuschuss zum Krankengeld
Renesas Electronics Corporation (TSE: 6723) empowers a safer, smarter and more sustainable future where technology helps make our lives easier. A leading global provider of microcontrollers, Renesas combines our expertise in embedded processing, analog, power and connectivity to deliver complete semiconductor solutions. These Winning Combinations accelerate time to market for automotive, industrial, infrastructure and IoT applications, enabling billions of connected, intelligent devices that enhance the way people work and live. Learn more at renesas.com. Follow us on LinkedIn, Facebook, Twitter, YouTube, and Instagram.
Renesas' mission, To Make Our Lives Easier, is underpinned by our company culture, TAGIE. TAGIE stands for Transparent, Agile, Global, Innovative and Entrepreneurial. Our goal is to embed this unique culture in everything we do to succeed as a company and create trust with our diverse colleagues, customers and stakeholders.
We are committed to creating a diverse culture where everyone is included and feels a sense of belonging. For more information, please read our Diversity & Inclusion Statement.