Facilities Project Manager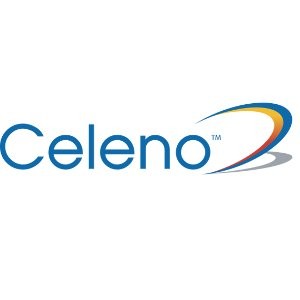 Celeno
Operations
San Jose, CA, USA
Posted on Friday, August 18, 2023
Job Type: Permanent - Full Time
Travel Required: Up to 75%
Remote Work Available: No
Renesas is one of the top global semiconductor companies in the world. We strive to develop a safer, healthier, greener, and smarter world, and our goal is to make every endpoint intelligent by offering product solutions in the automotive, industrial, infrastructure and IoT markets. Our robust product portfolio includes world-leading MCUs, SoCs, analog and power products, plus Winning Combination solutions that curate these complementary products. We are a key supplier to the world's leading manufacturers of the electronics you rely on every day; you may not see our products, but they are all around you.
Renesas employs roughly 21,000 people in more than 30 countries worldwide. As a global team, our employees actively embody the Renesas Culture, our guiding principles based on five key elements: Transparent, Agile, Global, Innovative, and Entrepreneurial. Renesas believes in, and has a commitment to, diversity and inclusion, with initiatives and a leadership team dedicated to its resources and values. At Renesas, we want to build a sustainable future where technology helps make our lives easier. Join us and build your future by being part of what's next in electronics and the world.
Facilities Property Manager (Exempt)
Job Purpose:
Responsible for the lease negotiations and operations nationwide in approximately 14 locations. This individual will be required to work independently although reporting directly into the GA Facilities organization at the US corporate headquarters in San Jose.
Roles and Responsibilities:
Responsible for maintaining all lease files and acting as property manager for approximately 14 offices throughout the US and Canada, consisting of approximately 350k sf of office/lab space.

Responsible for site selection of all new or expanding sites throughout the US and Canada.

Responsible for lease negotiations and lease review with real estate brokers and REA counsel.

Responsible for maintaining leasing files and managing the internal process associated with lease renewals.

Responsible for maintaining lease abstracts for all sites and for assuring Finance is aware of lease expense obligations.

Budget planning for annual Facilities expense budgets for all remote office locations.

Responsible for contract negotiations on all tenant owned equipment and coordination of maintenance and repairs.

Responsible for developing presentations achieving approval from REL HQ for projects and CapEx.

Acts as REA project manager for remote office/lab expansions and relocations throughout the US and Canada. This requires management of third-party contractors such as project managers, architects, general contractors, furniture, cabling, AV, security, etc.

Coordinate process of compiling lab equipment loads including electrical, mechanical, plumbing, etc.

Responsible for developing and tracking project budgets.

Responsible for coordinating and facilitating all office/lab relocations, including tenant improvements and FF&E coordination.

Extensive travel throughout the US for site selection and project management.

Self-motivated with the ability to handle multiple jobs with minimal supervision.

Flexible and able to excel and adapt to rapidly changing situations.

Strong oral and written communications skills

Proficient with Outlook, MS Office, Word, Excel, and PowerPoint

Leadership skills and the ability to work effectively as part of a team.

Excellent interpersonal skills and communication skills and able to deal with individuals at all levels.

Ability to work under pressure with demanding deadlines.
Education and Experience:
BA in Business Administration or similar 10 years of experience in corporate real estate or similar field
Additional Information
(

$95,400 to $143,100

) annualized salary range (Note: Disclosure as required by SB 1162 (9-27-22) for California)

Please note that the compensation details listed reflect the base salary only, and do not include bonus, equity, or benefits.
Our salary ranges are determined by role, level, and location. The range displayed on the job posting reflects the minimum and maximum target for new hire salaries for this position in California. Within the range, individual pay is determined by additional factors, including job-related skills, experience, and relevant education or training
Renesas Electronics America is an equal opportunity and affirmative action employer, committed to celebrating diversity and fostering a work environment free of discrimination on the basis of sex, race, religion, national origin, gender, gender identity, gender expression, age, sexual orientation, military status, veteran status, or any other basis protected by federal, state or local law.